Lifelong Learning Institute – Fall Offerings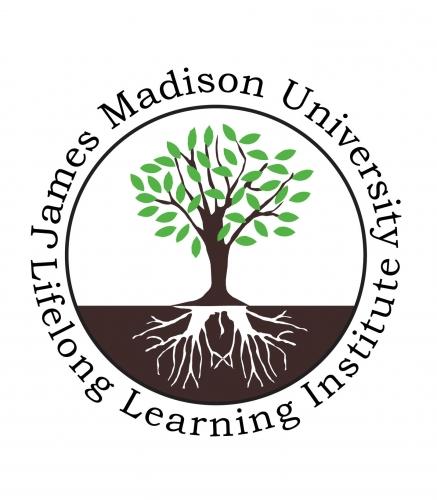 Lifelong… Learning… Institute. Take a moment to savor both the words and the concept behind them . . . .
JMU's Lifelong Learning Institute (LLI) offers a series of experiences including trips (both  domestic and international), mini-courses (the LLI term is "Pop-Up courses), brown bag lunches,  and community service opportunities. But perhaps LLI is most well known for a series of classes they offer from September to May. The LLI academic year is divided into two uneven terms, the fall semester consisting of two sessions and the spring semester consisting of three. At the moment LLI is actively registering interested students and having them sign up for fall classes.
As always, there's an astonishing diversity in this fall's course selection. Some are intellectual and academic, while others are hands-on and pragmatic. In the former category are classes such as "Irish Rebels in Literature and Film," "Gilded Age America," "Music in the Old Testament," and "Greco-Roman and Celtic Influences on the Early Christian Churches in Europe." The latter category includes "Getting Ready for the Holidays," "Expand Your Knitting Skills," and "Rolling in the Dough – Artisan Bread Baking at Home."
While many courses are offered at the Ice House downtown (LLI's home base), quite a few are offered at other venues in Harrisonburg and the surrounding area, including local churches, studios, and libraries. And it's important to note that our own Dr. Ralph Allen will be offering two classes right here at Sunnyside: "To the Moon and Back – Fifty Years After the Great Step for Mankind" and "CSI and the Rule of Law: Science in the Investigation and Prosecution of Crime." For those of a geographical bent, Dr. Bill Ingham will offer "Curious Travelers," a course that will focus on the adventures of Marco Polo, Ferdinand Magellan, James Cook, and Charles Darwin. Bill's course will also be offered at Sunnyside. Of course, anyone can sign up for these courses, not just Sunnyside residents. (I recently found out that although the demographic of LLI students tends to skew northward, there is in fact no age limit, so conceivably one could be sitting in a class next to a college student or an account executive in mid-career.)
Pop-Up courses this fall include a series of linked explorations about the body (the gut microbiome, DNA, precision medicine, and addiction), a walking historical tour of the town of Stanardsville, and a hands-on baking class on desserts. Upcoming LLI-sponsored trips include kayaking on Elkhorn Lake, a visit to historic Jamestown, and a discovery tour of Luray. Although the sign-up deadline for this fall's international trips has passed, LLI is currently asking interested travelers to register for next year's trips to Cyprus, Greece, Africa, and Italy.
If you're not yet familiar with the wide scope of LLI's offerings, now is a perfect time to get acquainted. An annual membership fee of $20 is required to sign up, but this fee is waived for new members. Courses are typically $35 each. This might be the best deal in town, so consider getting in touch with the Lifelong Learning Institute. Catalogs are available in the Highlands and in the mailroom at the Eiland Center, or you can check out the website at www.jmu.edu/LLI. Any questions? Contact Joanne Bell (8838), Linda Bradley (8663), Bill Ingham (8843).
--John Noffsinger