MEET THE NEW DIRECTOR OF LLI !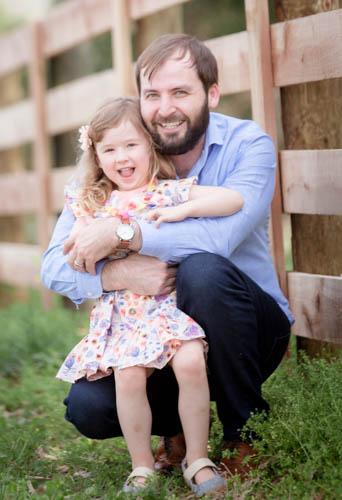 The first impression one gets of Rodney Wolfenbarger, the newly-named director of James Madison University's Lifelong Learning Institute (LLI), is that he's absolutely open and genuine. He's also friendly, and his smile is warm. It's immediately obvious that he enjoys getting to know people and to have expansive conversations with them about any number of subjects, especially issues of social justice.
Rodney was born in Middlesboro, Kentucky, near the Cumberland Gap, and this is where he spent the first eighteen years of his life. He's the middle child of five siblings, and a first-generation college graduate. He received his undergraduate degree from Eastern Kentucky University, where he majored in English and got his teaching certification. Although he spent the next three years teaching high school English, a strong social conscience led him to reconsider his career, and eventually he decided he wanted to work in community-building near the area where he grew up.
Rodney's new resolve led him to an unusual interdisciplinary program at Western Kentucky University, where he received his Master's in Social Responsibility and Sustainable Communities. He explains, "I developed an interest in those most vulnerable because of economic insecurity," an insecurity he witnessed firsthand when he was growing up. Eventually Rodney became head of the Brushy Fork Institute at Berea College in Kentucky—this was his position when he accepted the directorship of LLI and moved to Harrisonburg last month. His work out of Berea consisted of "coordinating resources, working with grassroots organizations, and helping to develop a 'new economy' based on local foods and traditional arts," since the "old economy" of mining was no longer viable.
Rodney likes to underscore the notion that the Lifelong Learning Institute is a part of JMU's mission of Outreach and Engagement, and he takes these terms seriously in outlining his vision of LLI. In his first year he hopes to concentrate on "building relationships and building trust. How do we reach more of our community?" he asks. "How can we deepen the quality of our connections?" Part of Rodney's vision for LLI is that it will engage the whole community. He further questions, "Who should we serve that we haven't served well? And if we haven't served parts of our community well, why not?" Rodney points out that demographics are important, and he hopes to help make the LLI program reflect the diversity of the Harrisonburg community and to expand membership to reach "more and different communities," those that have perhaps been underserved.
Rodney brings with him to Harrisonburg his favorite hobby: collecting vinyl records. To relax, he enjoys putting on his headphones and playing an album from beginning to end. He especially enjoys singer/songwriters like John Prine, Bob Dylan, and Tom Petty. As one would expect, he pays close attention to the lyrics of these songwriters, another level of his engagement with social issues.
In his short time as director of LLI, Rodney is already making an impact through his deep concerns about justice and his emphasis on engaging with communities. We welcome him with our hearts.
--John Noffsinger