Preview of JMU's LLI Spring Courses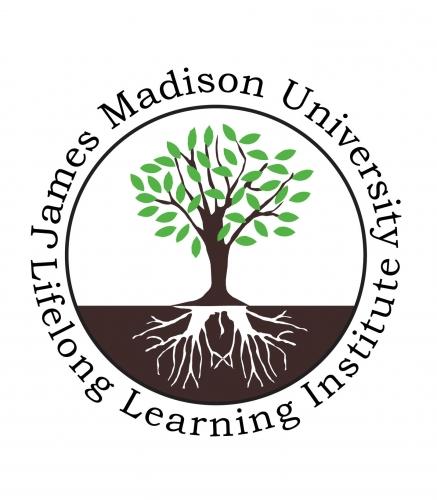 Like many institutions, JMU's Lifelong Learning Institute (LLI) has learned to adapt during the Time of Covid.  Last year course offerings were sparser than usual, and most courses were taught on Zoom.  This spring, however, LLI is planning a full offering of courses, and there's something to please almost everyone's palate.

Altogether LLI be offering some 45 courses this spring, so the ones mentioned here are just a small sampling of what's available.  For more information contact LLI on the James Madison University website.  Also, on January 13th LLI will present a Spring Preview of courses at JMU's Festival Center—and Sunnyside will provide bus transportation to this event (signups available now).  The Preview provides an opportunity to learn in more detail about course offerings as well as to chat with instructors. 


Because some students would prefer to learn from home, a number of courses will still be offered via Zoom.  Mark Stern will teach three sequential courses on Presidential Decision-Making: from Truman to Kennedy, from Johnson to Bush, and from Clinton to Biden.  The first of these begins on February 2nd.  Another Zoom offering will be taught by the perennially popular Peter Dalton: People and Personalities of the Civil War Era in the Shenandoah Valley, a six-week course that begins on February 22nd.  Another Zoom course with a historical basis is Ireland Today, taught by Susan Facknitz, who last fall taught a course on the Great Famine.  Her spring course begins on February 24th.

The offerings of non-Zoom courses are even greater.  Arts-related courses include Joe Laughland's popular Basic Photography, beginning February 7th.  This course introduces students to the functionality of their DSLR cameras.  Paula Fair will teach Beginning Ukulele several times during the spring--her first class starts on March 4th.  Mary Shira will offer Working with Colored Pencils, beginning February 22nd, and she will also be teaching a class entitled Art of the Western World: An Overview, beginning April 7th.  Frank Doherty will teach Basic Wildlife Photography, beginning March 7th.  All of these courses will be taught at the Ice House, home of LLI in downtown Harrisonburg.

Conveniently for Sunnyside residents, a number of classes will be taught right on our campus.  Ralph Allen will be offering two classes.  The first is Water: Earth's Most Precious Resource.  This begins on February 23rd and will be taught in the Allegheny Room.  Ralph's second class, the wonderfully titled Napoleon's Buttons and the Disappearing Spoon, will begin on March 10th in the Sunnyside Room.  This course will focus on the materials of historical study (for example, stone tools, pottery, and glass) and how chemistry has shaped history.  In a different vein, John Noffsinger will teach Highlights of British Poetry, beginning March 30th in the Allegheny Room.  This class will focus on poems many of you might remember having studied in high school or in college, and will feature such poets as Chaucer, Shakespeare, Donne, Wordsworth, Keats, Tennyson, and Hopkins.

At least three LLI courses this spring focus on vastly different religious traditions.  Phil Kniss will once again be teaching one of the most popular courses offered through LLI: Mennonites in the Shenandoah Valley, beginning April 4th.  Matthew Bucher will offer Egyptian Orthodox Christianity: A Living Tradition, beginning March 2nd.  And as a follow-up to a course taught last spring, LLI will present another course on Mystics from the 13th to the 20th century.  Once again, each of the five classes will feature a different lecturer.  This class will begin on March 3rd.

Make your plans now to attend LLI's Spring Preview at JMU's Festival Center on January 13!