SVCS 50th Anniversary Fall Concert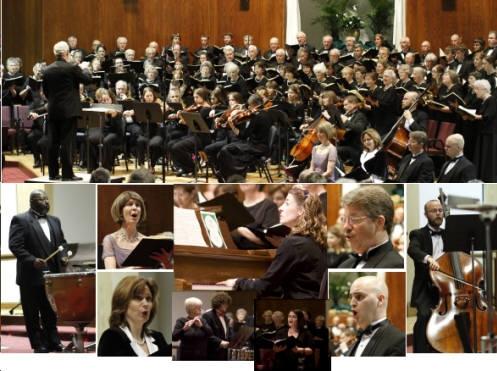 Come Join Us!
Mi, mi, mi, mi… Do you hum or sing in the shower or along with your favorite play list in the morning? Or perhaps sing in your church choir? Then read on!
The Shenandoah Valley Choral Society is seeking singers to continue its fifty-year tradition of bringing beautiful choral music to the central Shenandoah Valley. The 2019-2020 season will be an exciting series of three concerts to celebrate its 50th anniversary. The Christmas concert will feature John Rutter's beautiful Magnificat, a stunning setting of "Mary's Song" that will be accompanied by chamber orchestra and soprano soloist, Anne Wick. The second half of the program will include a variety of traditional and contemporary carols that will be sure to inspire your holiday spirit. Included in this section of the concert will be the SVCS premiere of Patapan by John Helvey for choir and piano four-hands, one of three pieces commissioned by SVCS to celebrate this special anniversary year.
The SVCS is inviting interested persons to join in to perform the Christmas concert on Friday, December 13, and Sunday, December 15. Rehearsals are held 7:30-9:30 on Tuesday evenings at Park View Mennonite Church and will begin on Tuesday, September 3. Several Sunnyside residents will be singing and will car pool to rehearsals. If you'd like to join us, you can find out more on the SVCS website, www.singshenandoah.org. And you can also check with Dotty Anderson (8581), Linda Bradley (8663), or Ruth Williams (8578) for their enthusiastic recommendation.
--Linda Bradley