We Say Goodbye to Chaplain Will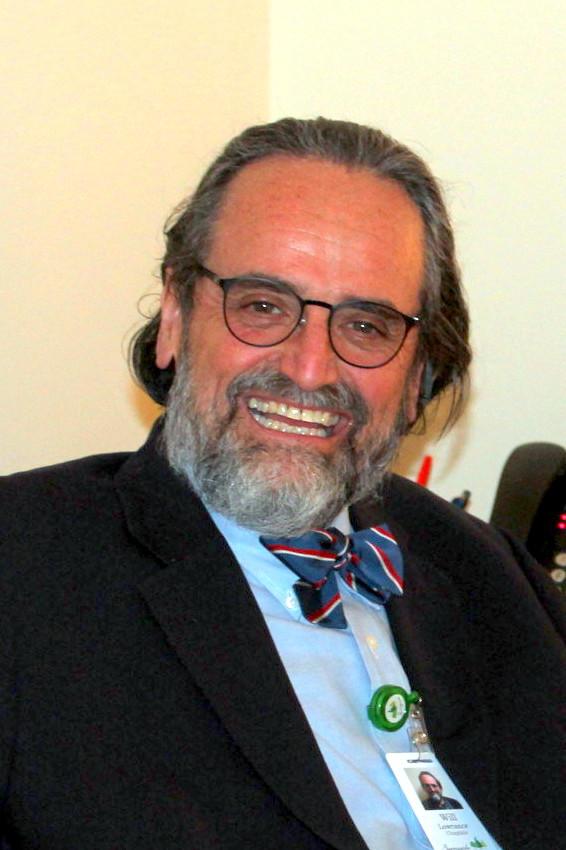 Will Lowrance--chaplain, storyteller, and spiritual director--has for the past three years been surrounded by retirees at Sunnyside. Now he himself will be retiring in May. Everyone in our community has heard Will speak, so it's no surprise to hear that he's a native North Carolinian. What might be more surprising is that Will grew up absolutely convinced he did not want to become a preacher. Will has compared his movement toward a ministerial vocation to Jacob wrestling with the angel, suggesting that his spiritual calling was achieved after great struggle.
Before he came to Sunnyside, Will had many pastoral responsibilities, though not always in the context of a conventional church. Early in his career Will pastored five community churches in northwest Wisconsin, only one of which had indoor plumbing. By the time he left this ministry, all had indoor plumbing . . . and Will had earned the nickname of "the bathroom pastor." Will continued his ministry in Virginia, where he did formal studies to become a Spiritual Director.
Before coming to Sunnyside Will worked with PACE (Program for All-inclusive Care of the Elderly), a program charged with caring for the elderly poor. Although this was a government-funded program, it included ministering to spiritual as well as mental, physical, and emotional needs. Will started out as a part-time chaplain, working 25 hours a week, and he was able to demonstrate the value of chaplaincy services so that his role eventually became full-time. One day the CEO of the company responsible for the program announced that the facility was failing and that all of the residents were being moved to another "more profitable" facility. The entire work force lost their jobs. After this Will saw an ad announcing that Sunnyside was looking for a chaplain. After a demanding series of four interviews, during which Will was able to talk to both staff and residents, he was offered the job and was pleased to accept.
We all know that Will is a master storyteller, and he's particularly drawn to the humanity reality of the Christmas story. Will draws us into a contemplation of what we might otherwise overlook: that it's the story of a young pregnant woman, a husband whose faith is challenged, a genocidal king, a flight to a strange land. Amidst the glory of the season Will gently reminds us that the original story contains plenty of anxiety and heartache.
Will is drawn to the shape of stories—they have a beginning, a middle, and an end—and this narrative can be layered upon the arc of our own lives as we move from childhood, through adolescence, to adulthood and old age. One of Will's greatest challenges at Sunnyside has been to minister to those facing death and helping others make sense of grief. Faith, for him, is a structure that can help reinterpret death through faith by connecting us with God, family, and friends.
In three short years Will has made an enormous impact on life at Sunnyside. He will be sorely missed. --John Noffsinger