Club of the Month – The Stitch and Chat Group
-By Colleen Cahill-Landis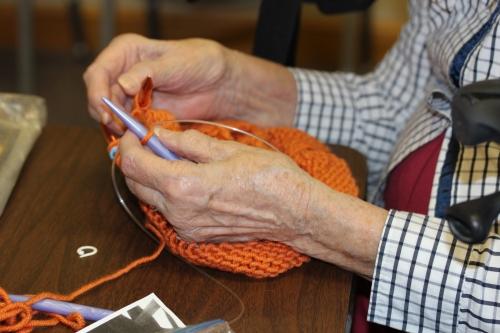 The name of this club says it all; this is a group for anyone who likes to do some sort of needle craft and likes to chat. Heck, they are happy if someone just wants to come and chat! There are two fabulous meetings a month, on the 2nd and 4th Saturdays of the month, from 2pm to whenever they want to stop admirinh each other's projects, talking about crafting, and share tips, and chatting on a broad spectrum of subjects.
The 2nd Saturday of the month is in the Jefferson Room of the Eiland Center building, unless otherwise stated in the Funside. The 4th Saturday of the month meeting is in the Sunnyside Room. The hope is at least one meeting is convenient to the various residents at Sunnyside and both meetings are open to all!
If you have any questions or need more information, please contact me at colleen.cahill@gmail.com.