Trivia Nights Return!!!
Presented by A Host of the Characters You Live With…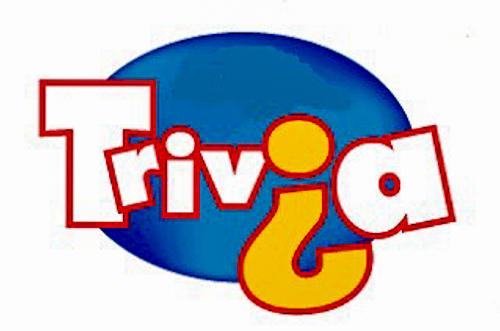 It's time for the fourth and next to last game of our New Season – so tune in to Channel 971 on Wednesday, March 3rd at 7:00 PM for one of your last chances to watch some of your fellow residents match wits! Unless things change, our final airing will be on Wednesday, March 17th – and we will certainly have some special surprises for you for St. Patrick's Day. We hope you have enjoyed watching us on Channel 971 and playing for yourself at home.

Back for another moment in the spotlight are: Ralph and Karen Allen, Joel Grow, Barbara Mancini, John and Mary Noffsinger, Carol Wait, Diane and Len Young and Don Oxley! Colleen Cahill-Landis will be the official scorekeeper, Tom Harkins will be in charge of our production and I will serve as your moderator.

We love the new format, moving people around between the two teams and adding in a new mix of fun categories for each game. Our teams have a lively conversation about each answer, and usually end up talking themselves out of the right response! Tune in if you have never watched or come back for another dose of resident fun. Remember: Only two more chances to watch – so tune in and enjoy! Join us and share a laugh. Any questions? Call Pat Harkins, ext. 8748.