Rock-a-Bye Baby!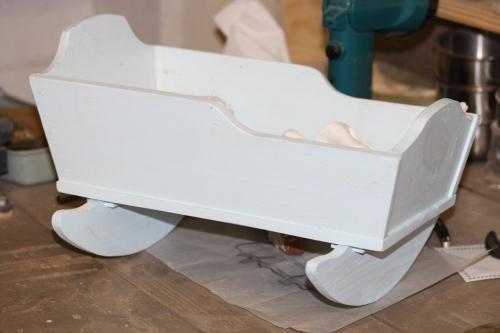 Years ago, Edward Yarnell put his skill in carpentry to work by making doll cradles for the Salvation Army Christmas Program. The program provides baby dolls to girls who might not be able to have one otherwise. The Salvation Army buys the dolls, but relies on the community to provide clothing and blankets for them. The cradles were Ed's special touch. Moving to Sunnyside did not diminish his commitment to that project. He brought all the information and patterns with him. Soon he had members of the Veterans' Club working with him.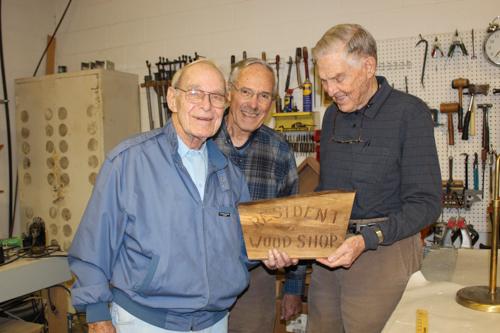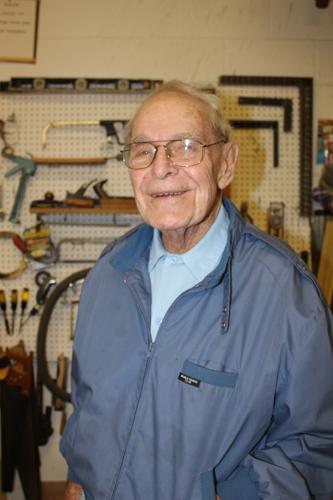 Bob Kauffman took over from Ed about four years ago and has been the guiding light for the program since then. He had been a woodworker prior to coming to Sunnyside. He has expanded to taking care of the woodshop here.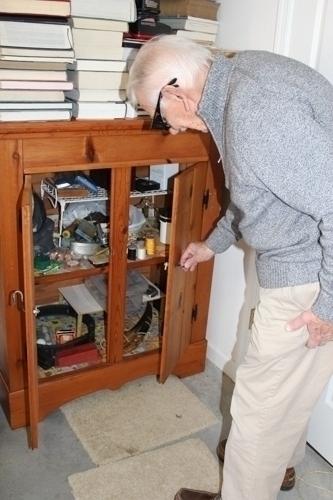 Bill Bedall has been working on the project for two years, since his arrival at Sunnyside. Bill recalled following his dad as a little boy, asking questions. His dad had "the patience of Job" and would always answer Bill's questions. Among his father's skills was woodworking. Bill started fixing things that were broken and that led to other projects. He became an excellent carpenter and woodworker and has made some beautiful pieces.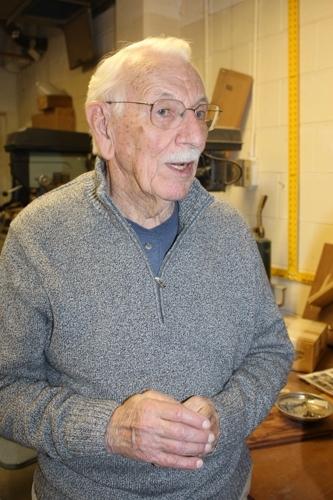 He was friends with George Gibbs and knew George was an excellent woodworker. He immediately recruited George!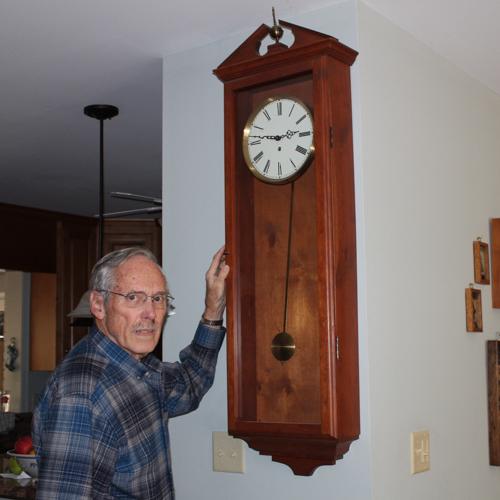 George began working with the cradles in 2014. He recalled learning woodworking as a "lad at my father's knee." George's specialty is making clocks, and he has made some beautiful ones, including some grandfather clocks.
Other excellent woodworkers have made their way down to the "hole" where the woodshop is located to participate in creating the cradles. Stan Gray, Ben Cocker, Don Oxley, and Len Tulio have added their time and skills.The whole gang pitched in. This wonderful group also repairs items for some of the residents here. However, there is a lot of work to go around, and new comers are always welcome!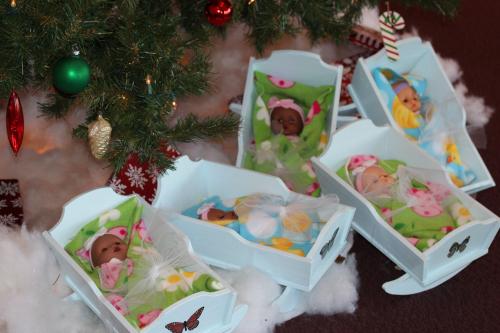 --Kat Marlowe --Photos by Mary Rouse