Reading with the Spirit!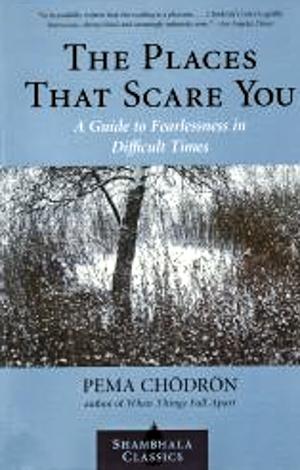 Interested in learning new things? Interested in a practice to reduce anxiety?
I invite you to join us for Reading with the Spirit! – a spiritual book club facilitated by Chaplain Pat where we learn practices of other spiritual beliefs to complement our own faith and beliefs. Due to the popularity of the recent "Chapel Talks" on Buddhism, our first book is The Places That Scare You by Pema Chodron, to understand the concept of awakening loving-kindness and compassion from another perspective, allowing us to gain deeper awareness.
Chaplain Pat says: "Learning this as a practice has deepened my understanding of Christ's teachings and has kept me from being as reactive in personal, challenging situations. I look forward to sharing time with you!"
Reading with the Spirit! meets this Friday, September 21, in the Florida room, off the Highlands Lobby from 1100-1200 noon. Then we will enjoy dining together in The Bistro. Future Book Club meetings will continue on the first and third Fridays of each month. --Will Lowrance