WELLNESS INITIATIVE - PHASE DEUX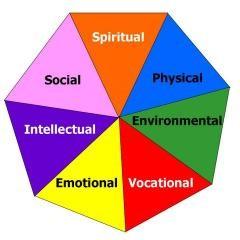 The results are in, and the winners are . . . the residents of Sunnyside!
After extensive review of questionnaires (both paper and online), as well as hours of personal interviews with residents about the new Wellness Initiative, the Wellness Committee has done some preliminary analysis of trends and is now sharing these with the Sunnyside community. And while no definitive decisions have been made, the data provided should prove invaluable for more informed conversations about the future. What follows are some of the preliminary results of a wide-ranging and comprehensive set of responses.
By a two-to-one margin respondents felt our current Wellness Center does not meet the expectations of Sunnyside residents and prospective residents, although the reasons for this are mixed. When respondents were asked what outdoor amenities or activities they would enjoy seeing at Sunnyside, top vote-getters were a bird sanctuary, improved plant- and tree-identification, a meditation/Zen garden, and an outdoor theatre or chapel for worship and lectures. Further, respondents felt that having rest stops or benches, water fountains, and restrooms would make it more likely they would use a walking trail.
When it comes to indoor amenities and services, respondents felt that a lounge area within the Wellness Center, a café or smoothie bar, a theatre or lecture hall, and a craft or artist studio would be most utilized. In addition, they expressed a strong preference for an indoor walking or track facility.
Over half of the respondents use the Wellness Center classes, pool, or equipment either three times a week or five or more times a week – an impressive number. While most agree that the swimming pool and hot tub meet their current needs, there was some dissatisfaction expressed about the inadequacy of locker rooms. For example, many would prefer larger locker rooms with better slip-resistant flooring. There was general agreement that the group exercise room and group exercise classes meet current needs, and no strong feeling that more advanced or challenging classes would be necessary. On the other hand (and paradoxically?), there was quite a bit of interest in specialty classes (such as advanced yoga, Tai Chi, and Pilates), even if a fee were charged.
General agreement was also expressed in the adequacy of current cardio, aerobic, and strength-training equipment, but nearly a quarter of respondents expressed a wish for group-training sessions in the use of this equipment, and twenty percent said they would be more likely to use exercise equipment if more machines were added (especially more NuSteps). One interesting technology question involved how respondents would like to log in, and a vast majority expressed interest in carrying a scannable personal identity card rather than logging in on the computer.
Another set of questions involved whether a new wellness facility should offer memberships to the greater community. While a slight majority responded "no," there was a general agreement that such memberships, if offered, should include the use of fitness classes and the pool—and should be limited only to seniors (55 and older).
The above are common trends rather than definitive pronouncements that emerged from the wealth of data generated from the questionnaires. There's much more planning to be done, and resident input will once again be a valued part of the process. --John Noffsinger