Meet Richard Deadrick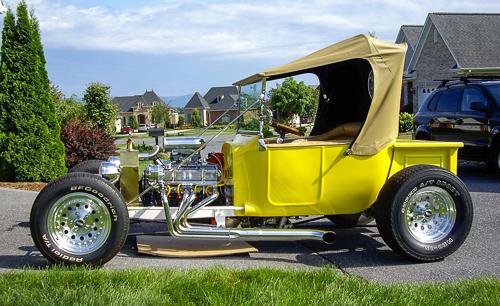 Although Richard Deadrick moved to Sunnyside a little over a year ago, as a born-and-bred Harrisonburgian he's known about Sunnyside his entire life. Richard's mother used to attend services at Massanetta Springs, and "as a teenager," he recalls, "I used to visit Massanetta Springs to meet the girls coming here for the summer." Except for the five years he spent in the military, he has lived his entire life in Harrisonburg. Richard's father was a pharmacist, and his mother operated a private nursery school in Harrisonburg. Richard's older brother Joe also became a pharmacist, though regrettably all his family members are now deceased.
Richard grew up on the south side and was educated in the local school system.  After graduation from high school he went to Shenandoah College (now University) and Cameron College (also now University). He then was drafted into the US Army and completed Artillery training at Ft Fill, Oklahoma. Upon completion he then went to Officers' Candidate School and was commissioned a second lieutenant in Artillery, spending three years in Germany and the remaining two years in the USA. Richard loved his time in Germany and was stationed in Nuremberg and in Dachau in the late 50s, "a time when the Germans thought a great deal of the USA." During this time he was able to travel extensively in Western Europe, and he particularly enjoyed exploring southern Germany.
After his time in the military Richard returned to Harrisonburg and took a position working for Space Conditioning (later called Dunham-Bush) as Administrative Assistant to the Vice-President of Engineering. He was later promoted to Manager of Office Services, and after four years took a job with IBM in Marketing. There he spent 24 years marketing office products and business computers, software, and peripherals. He took early retirement in 2002 and during the summer found time to teach fly fishing to guests of Massanutten Village.
Richard is quite happy to be living at Sunnyside and likes the security of knowing he'll be cared for until he passes on. He claims to miss nothing except his youth . . . and fly-fishing, a hobby he pursued all over North America, Europe and Latin America. In fact, in 1990 he caught the winning bluefish in the Reedville Virginia Bluefish Tournament, a feat that earned him $10,000 shared with three friends.
Richard's current hobby is also related to fly fishing—he restores 100-year-old Granger and South Bend Bamboo Fly Rods and sells them worldwide on eBay. Richard's dream vacation would be to travel to Argentina and Patagonia to fish for wild trout. He would also love to return to British Columbia to fish the rivers there again.
Richard's favorite music is from the 50s--"the best music ever!"--and while his enjoyment of reading has diminished owing to changes in his vision, he used to love reading non-fiction featuring outdoor stories. Richard still enjoys going out for dinner, and what a set of wheels he drives!--"a 1923 Ford T-Bucket 350 Chevy-Powered Hot Rod built in my garage over five summers." (See photo)
Richard admits to being "somewhat shy" but also "down-to-earth, patient, and eager to engage others in conversation." I know Sunnyside residents will continue to make Richard feel a part of our community.