Meet Rosemary Critzer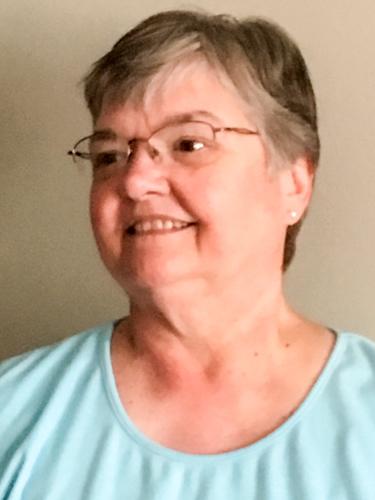 What a pleasure to meet Rosemary Critzer, a new Sunnyside resident with such an engaging and contagious smile!  Recently widowed, she moved from Afton, Virginia to 16 Woodside Drive on July 29th and – now mostly unpacked and settled –is very happy to be here.   Rosemary was born in Harrisonburg and lived much of her early life at the family farm in Port Republic.  She attended Port Republic Elementary School and graduated from Montevideo High School. 
After receiving an Associate Degree in Applied Science from Blue Ridge Community College, Rosemary spent 4 ½ years working in the Admissions and Financial Aid Office at James Madison University.  During this time, she also married her husband, Whitney Critzer, and moved to the Critzer Family Farm in Afton.  After a while, the daily jaunt over the mountain to JMU became "old," and Rosemary began working as the Finance Coordinator at the CFA Institute, a global association for investment management professionals located in Charlottesville.  During her 40 ½ years there, Rosemary saw the institute grow from 12 to 500 employees with numerous global offices.  She retired in January 2018 and was honored as the employee with the longest service in the company's history!
In addition to running the Critzer Family Farm in Afton, her husband Whitney was also a pastor at the local Church of the Blue Ridge.  So Rosemary added ministering as a pastor's wife to her resumé.  In this role, she played the piano and helped with the church's music program.
As you can guess, Rosemary's special interests include music, reading (especially mysteries and inspirational novels), Word Finds, and traveling.  She has traveled, mostly with Shenandoah Tours, on trips to the East Coast and Canada.
When asked what she likes about Sunnyside so far, she quickly responded that she loves her new apartment, her friendly neighbors, and the wonderful help she's received from our excellent staff and volunteers.  She's also pleased to be closer to her sister and brother, who still live on their family farm in Port Republic.  Please extend a warm welcome to Rosemary!
--Linda Bradley