Meet Gail Kiracofe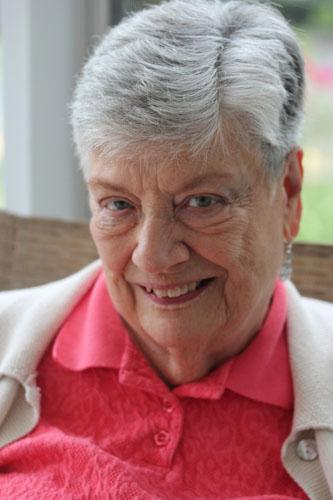 Gail Kiracofe is a 17-year resident of Sunnyside, coming here from Memphis, Tennessee. She was born in Mishawaka, Indiana, but now calls Sunnyside her home. She noted this is where she has lived the longest. She has led a traveler's life, having made over 30 moves in her lifetime. I really think she is here to stay!
Gail's family was small; she had two brothers. One is deceased, and the other is now living in Utah. She does have a lot of "family" here at Sunnyside, whom she enjoys.
Gail has the distinction of having retired twice. Her first retirement was as Girl Scouts Executive Director in Savannah, Georgia. She served in the Albany, Georgia and Oklahoma City offices prior to going to Savannah. Her second retirement was also as Executive Director with the Girl Scouts of America, this time in Memphis, Tennessee. She retired there in 1994.
Gail had a friend who also retired from the Girl Scouts about the same time she did and who moved to Sunnyside. Gail visited, was intrigued, and decided to make the move here. She noted she was on the waiting list for four years!
Gail was married to a Marine, and on one of their overseas tours, she lived in Keflavik, Iceland for two years. She said it was a memorable experience and not as cold as she had believed it would be. Because of her association with the Girl Scouts, she had contacts with the World Association of Girl Guides and Girl Scouts. She met with the head of the program and they developed an Exchange Program for different activities with American and European Girl Scouts.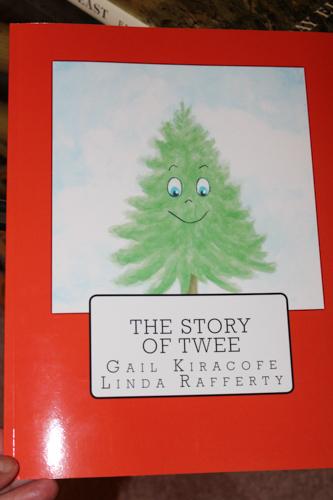 Gail now has a "secret' retirement career as a writer. She has written a novel, a collection of essays, and a children's book. She has been told that her book is one of the most checked out books in the two Sunnyside libraries. Her latest book is a children's story titled "The Story of Twee." I am excited about reading it to my (not quite here yet) great- granddaughter!
Gail has always liked to write; she wrote work-related newsletters, articles for the local newspaper, information regarding the Officers' Wives Club while with the military, and later the local Kiwanis newsletter. After moving to Sunnyside around 2005, she met others who liked to write. She signed up for online classes on how to write a novel and develop characters, which led to writing her novel. She noted she had feedback from students and instructors. She said all of her writing projects are different; she hasn't focused on any one type.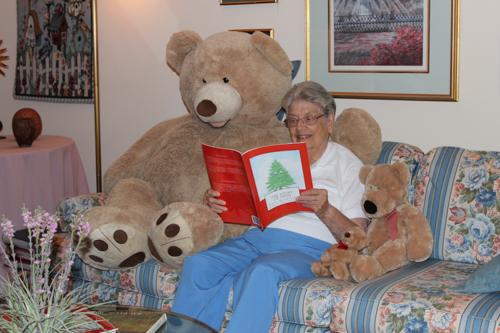 When Sunnybear learned that she had written a book about trees, he insisted on coming along. He was a good Sunnybear, listening very attentively while Gail read "Twee" to him! --Kat Marlowe