Vanilla Pudding - NOT !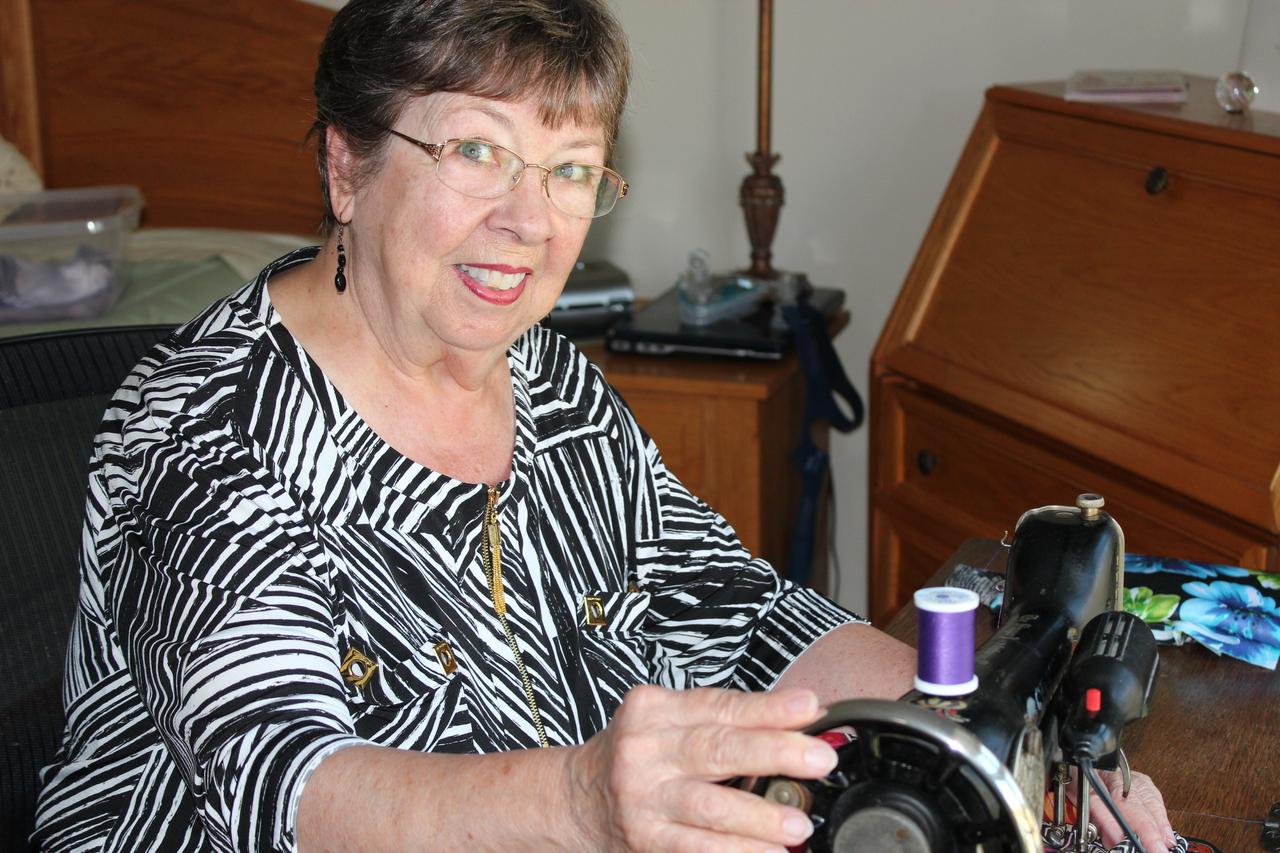 Jane Glover Lotts grew up in Staunton with her parents and one older sister. She told me that she has moved so many times in a forty-mile radius of Staunton, it would make your head spin! I would say she was an accomplished mover!
Jane met her husband when a girlfriend brought Charlie to a party Jane was having in 1956. Charlie was kind of like a brother because he kept hanging around her house trying to run into Jane's girlfriend. Then Charlie left for DC to work for the FBI. While there, he kept telling his roommates about Jane, and finally they told him, "Go get that girl!" Wise Charlie took their advice.
Jane recalled that, after her family moved to Harrisonburg, she became active with women of the church who visited at Sunnyside. Over the years, Sunnyside became part of their world. Charlie started college at JMU late in life and became a CPA. In 1982, a friend mentioned to him that Sunnyside was looking for a comptroller. The rest, as they say, is history. Jane also went to work at Sunnyside as secretary to the president shortly after Charlie became the comptroller. They knew right away that this is where they wanted to be. They added their names to the wait list, called their children together and said, "We are going to move to Sunnyside. Oh, by the way, kids, this is our gift to you."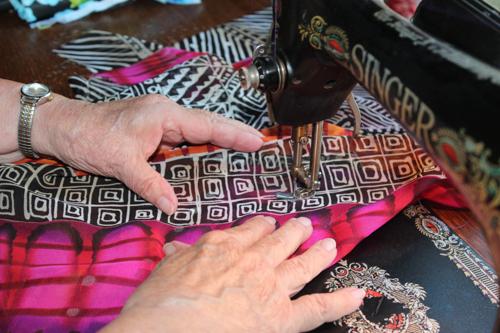 Jane and Charlie had been married for 15 years before he started college. At that time, she and a friend started making neck wraps with rice and flax seed to provide warmth to relieve pain. She said that, two years before coming to Sunnyside in 2005, a friend brought her a scarf from a big DC craft show and told Jane she could make them. She took it apart and figured out how to make them in her own style. She had her first show in Elkton, and was off and running. Jane explained she had always been a "crafty" person and loved making things.
Eventually she had provided neck wraps to all her family and friends and moved on to other things. When she came to Sunnyside, she started making them again and giving them to new friends when she knew they had neck pain. She says the reward from helping others relieve their pain was incredible. She found a partner, Lisa Wetbee, the daughter of the Shakespeares who resided here at the time. Lisa had a gift shop and café at the end of Massanutten Resort Drive. It was a great place for breakfast, lunch, and then dinner and was very popular with resort guests. She sold hundreds of the wraps, as the resort turnover was constant and there were always new customers. One customer called her and placed a huge order for her eye pillows and neck wraps. This led to a lot of neat contacts that she still enjoys.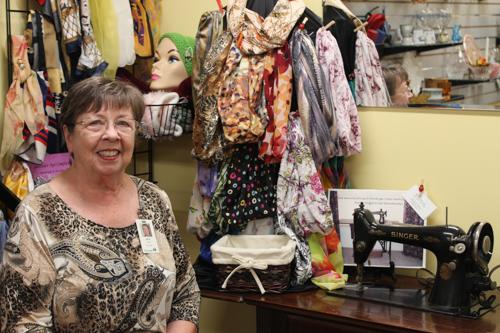 And she did all her sewing on her grandmother's old Singer. She started sewing on her grandmother's treadle Singer in 1966. As a child, she would visit her grandmother in Lexington, VA, and make dolls with her. The only thing that was ever added to the machine was a button hole maker. Her grandmother had always told her the Singer would go to her and, when she could no longer to sew, it came home with Jane. Four months before her grandmother passed away, Jane and her kids visited her wearing clothes all made on that sewing machine. During that time while home with her children, she made everything for them.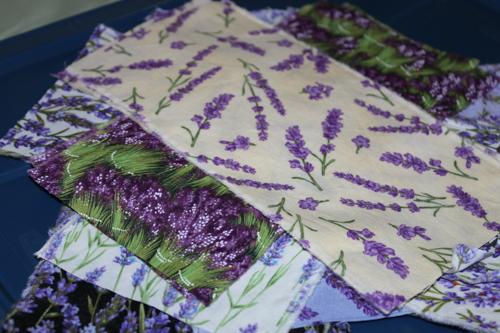 Now, Jane is sewing for a local lavender farm, using the lavender in her products. She had bought an eye pillow with lavender, deconstructed it and started making them for friends. One day she stopped in at the lavender farm and noticed the lavender items she had seen there were no longer for sale. She talked to the owner about making the products herself to sell in the shop; that turned into a partnership, with her supplying a variety of lavender products. She would also take men's tube socks, fill them with rice, flax and lavender. These could be heated in the microwave and provide warm comfort for four hours. She sold so many of them that she could not keep track.
After moving here, she learned that Sunny Treasures would sell resident's goods on consignment. They started carrying her scarves 8-9 years ago, soon after she and Charlie moved here. Jane considers her years at Sunnyside to be some of the best of her life. She thought that getting old would be like vanilla pudding. She had no idea that living here, meeting new people, would be one of her greatest gifts. --Kat Marlowe