Ken and Barbara Thomas Find a New Home at Sunnyside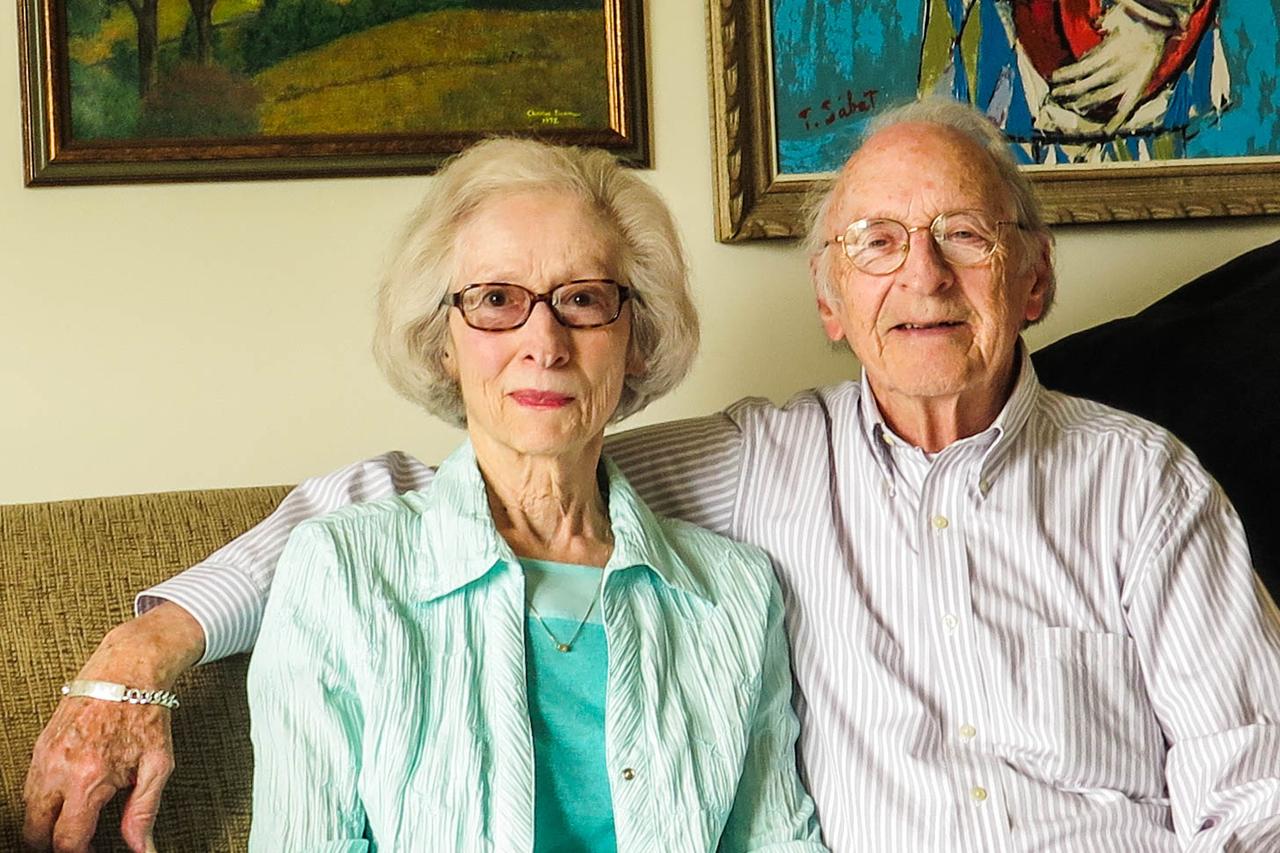 Ken and Barbara Thomas moved to the Highlands on March 23. They had lived for 14 years next to the 17th hole of a local golf course in Salem, Virginia and now can see Lakeview Country Club from their living room window! Prior to Salem, the Thomases had lived for 37 years in Clark County, where they raised their three sons.
They chose Sunnyside to be closer to two of their sons - one an architect living in Charlottesville, and one on the education faculty at James Madison University. Their third son is an attorney who lives with his family in New York State. Ken and Barbara also enjoy their five grandchildren, four girls and a boy.
Ken met Barbara when he was a radio announcer and she was playing piano in a gospel group. They now have been married for 60 years! Barbara was a busy homemaker caring for her family, and she also participated in a number of volunteer activities. She loved seeing bluebirds at her home in Salem and is hoping more bluebirds will eventually find a home here on the Sunnyside campus.
Before retiring, Ken was an air traffic controller at the Washington Traffic Control Center in Leesburg. When I mentioned that this was probably a pretty stressful occupation, he jokingly replied that it was not as stressful as packing and unpacking for their move to Sunnyside!
As they settle in at Sunnyside, Ken and Barbara look forward to transferring their church membership to Asbury Methodist Church, where their son Tim is a lay leader, and also to enjoying their hobbies – reading, music, and walking.
Please extend a warm welcome to Ken and Barbara as you see them in the Highlands! --Linda Bradley