Welcome Home!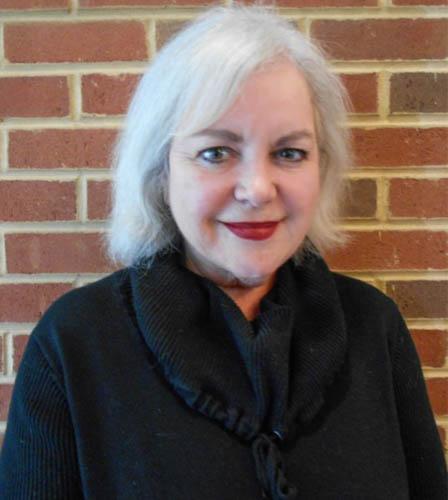 For new resident Barbara Mancini, moving to Sunnyside was a family affair—and something of a homecoming. Barbara has been coming to Sunnyside to visit her sister, Pat Harkins, and brother-in-law, Tom, for over 20 years, and even before that she came to visit her parents, Chuck and Phyllis Jones. She has literally seen it all in our community—visits with her parents in the Highlands, and later a move to AL and finally to Health Care for her mother. Then came Pat and Tom's move to the Villas, she gained another perspective on Sunnyside. After a good long look at the active lifestyle here, she found it natural to shift her thoughts to Sunnyside when she retired in 2016.
Barbara was born in Washington, DC and lived in northern Virginia most of her life. As a result, she has a number of life-long friends and a wealth of knowledge about things to do, places to eat, and shops to frequent. Many of those neighborhood friends have already started to visit her in Sunnyside and are finding themselves drawn to the community, much as Barbara has been.
Barbara attended Wingate College, now University, in North Carolina and the University of Tennessee in Knoxville. When her interests shifted to the field of nursing, she attended Mount Carmel in Ohio and later completed her degree at Marymount University. Her interests focused on neuroscience, and her career was spent in that field. During those years she was responsible for establishing the Stroke Unit at Fairfax INOVA, an award-winning program, and instituting many innovative changes in procedures and policies for her nurses. In 2006 she returned to Marymount, earning her MBA, and moved into administrative duties at Fairfax INOVA, where she spent the last ten years of her career. One of the highlights of her professional life was serving as President of the American Association for Neuroscience Nurses (AANN) and serving more than three years on their board. As a result of her position and contacts made while at AANN, she has been on the speaking circuit, promoting neuroscience programs developed at Fairfax Hospital to other organizations around the country.
After a career in nursing, Barbara found it natural to want to give back by helping others. This explains her passion for working with animal rescue organizations. She has fostered animals, transported them for medical help, and worked as a volunteer at the Homeward Trails Adoption Center in Fairfax Station, washing the bedding and feeding the animals.
Barbara also loves to travel. She has traveled extensively on her own and also with her sister. Special trips include a visit to Saudi Arabia with an opportunity to swim in the Red Sea and experience a different culture. She also went on a safari in Kenya, where she was able to appreciate seeing the magnificent animals in their own environment. In addition, she took numerous trips to Germany, her first love overseas . . . until a trip to Italy! Now Florence is her favorite city in the world.
Barbara particularly delights in the active lifestyle here: attending events, going on trips, and utilizing the Wellness Center. She recently joined the Sunnyside Senior Readers group, and she participates in water aerobics classes. "I'm enjoying becoming a part of the community at Sunnyside. I find it exciting to be here and look forward to the opportunity to meet new people."
Barbara, welcome home! --Kat Marlowe