A Special Calling ...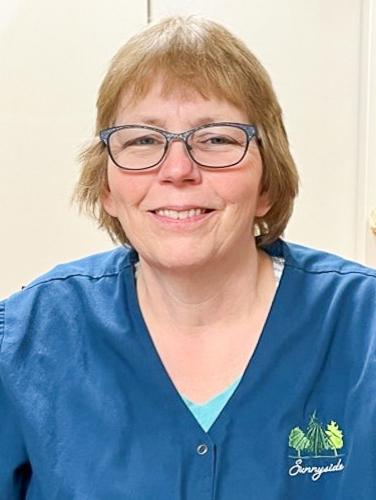 Cynthia Conley has been a housekeeper at Sunnyside for over 10 years.  She started writing poetry when she was very young.  Her writing is her special calling.  She delights in sharing her poems that inspire and give comfort. 

These poems are from Cynthia's book, Reflections of the Heart, published in 2019.   We'll publish several more of her poems over the next few months.
You Are Special

Some people are special
For the things that they do.
And if anyone's special
It has to be you.

For you give of your time
And abilities too,
Putting your best
Into all that you do.

And people like you
Are a treasure to find,
For you are considerate,
Caring and kind

With your thoughtful ways
And your generosity,
You make the world around you
A better place to be.

Yes, some people are special
But, Friend, it is true,
There are very few people
As special as you.


To Be Like Thee


The only moment promised me
Is the one that I live now.
I want to spend it wisely.
So Lord, please show me how.

Show me how to live the way
That You intend me to,
Show me how to do the things
That You would have me do.

To spread a word of cheer
To do a deed that's good,
To help a hurting soul
Yes, to do the things I should.

For life is as a moment fleeting fast
And then it's gone.
For life is as a moment
Yet our actions they live on.

For like unto a stone
That is thrown into a pond,
As it's sinking to the bottom
It makes ripples that go on.

So Lord, help me to remember that
Above all else it's true,
Everything I do
Should be a reflection of You.

A beacon in the dark of night
That's what I ought to be.
And the greatest goal that I should have in life
Is to be more and more like Thee.