An Adventure in the Air Force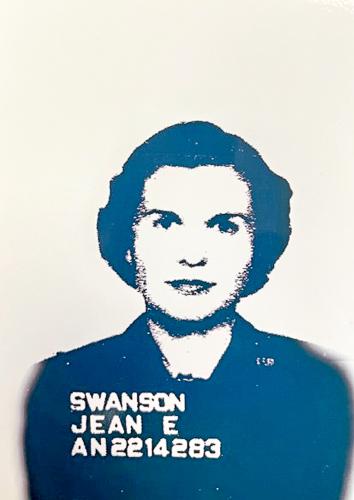 Jean's Official Air Force Photo
Jean Beard was getting ready to graduate from UVA School of Nursing in 1950 and she wanted to have an adventure. She loved nursing school and felt like her education prepared her well for a career. The program was three years long. After 2-1/2 years they traded their black stocking and shoes for white ones to show that they were moving from students to knowledgeable professionals. Since the Korean War was just starting she decided to join the Air Force. She went by herself to Lackland Air Force Base in San Antonio, Texas. She had to supply her own white uniforms until official ones were ordered. She stayed in a barracks and got no training. She did have a lot of fun and made lasting friendships with some of the other women. She started working on the 40-bed ward the next day, aided by Corpsmen.

Soon after she started she met a handsome pilot, Ken, and they fell in love and married. She worked for about a year while he was deployed to Korea. She had to leave the hospital then when she became pregnant with the first of her three children. She received an honorable discharge. After her husband was discharged they lived in California, New Jersey, Kansas. He always worked with planes and flying. She worked as a pediatric nurse. They retired to Rockbridge County in 1989. They came to Hickory Cove at Sunnyside in 2007. She appreciated the close-knit nature of the community. She moved to the Eiland Center and has one of the two rooms with a balcony that overlooks the entrance lake.

In April 2019, Jean and 6 others from Sunnyside joined a group from the area for the honor flight to Washington, DC. They each had an escort, visited memorials, and saw the changing of the guard at Arlington Cemetery. At the Korean War Memorial, she pointed out her husband's picture that is part of a display wall. Making the trip with other veterans and their ROTC companions and sharing memories was a wonderful treat.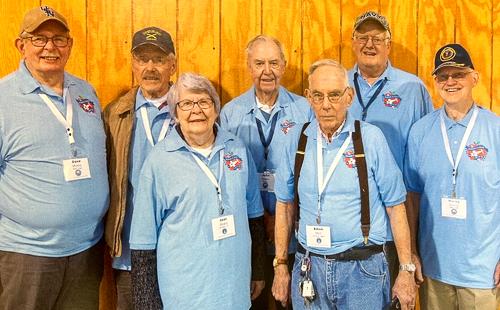 Jean and other Sunnyside Residents who went on an Honor Flight.