Bluebirds on the Move!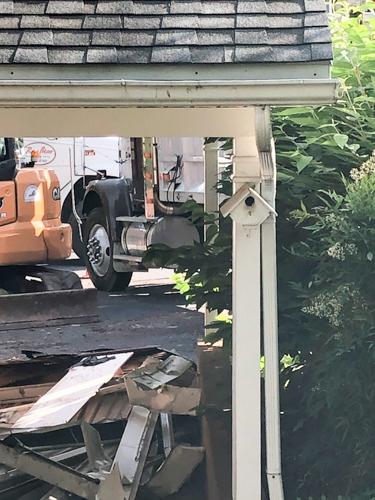 Some of Sunnyside's residents may have been watching as Ran Mar Excavation Company has been taking down Dick and Virginia Bethune's former cottage on Locust Circle to prepare for constructing a new cottage in its place.  Well, here's a story that will warm your heart --
One evening this week the folks from Ran Mar, along with Carolyn Suffern who lives next door, watched as a mother bluebird flew in and out of the birdhouse that was mounted on the back post of the carport. Surrounded by the demolition, she was bravely feeding her babies still in the nest.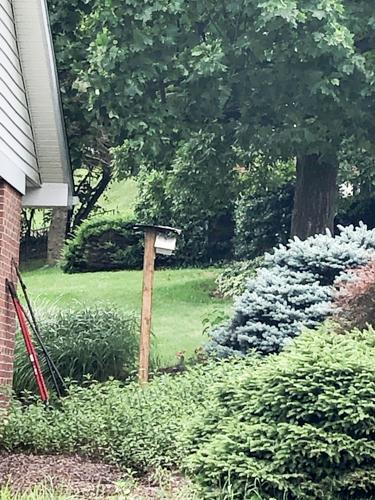 The next morning, before the carport was taken down, Ran Mar installed a post behind the cottage where it will be away from the building noise that is to come. They re-mounted the birdhouse with the same orientation as before. Mama Bluebird soon found the birdhouse and resumed feeding her babies. As Carolyn said, "I am extremely impressed by Ran Mar's kindness and willingness to do this." The birdhouse now is mounted on a post where it will eventually be seen from the lovely great room of the original Bethune cottage, which will remain and become part of the new cottage. Carolyn notes that Mama Bluebird continues busily feeding her brood since the move. And Carolyn is pleased that she now can see the birdhouse from her own house as well!
-- Story and photos by Carolyn Suffern