Dear Heart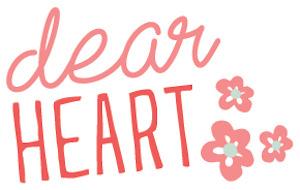 I wrestled what seemed like the twentieth load from my golf cart down the long hall to my apartment. I was moving across the campus laden with many small, awkward objects (each of which was a dear treasure). I struggled on.
I was very tired, exhausted really, with much still remaining to be done when I heard a voice behind me say, "You can't park your golf cart there, Dear Heart." I froze. "Why not?" I asked. "Because this space needs to be open for emergency vehicles at all times, Dear Heart." Somewhat chagrined, and somewhat annoyed, I complied, then proceeded with the task at hand.
A day or so later, Loretta brought a list of names of nurses and included their phone numbers. Next she came with notations of laundry pick up and meal times. Then she pointed to the sign-out sheet, required so "all can be found at all times, Dear Heart."
Suddenly it dawned on me that she of the "dear heart" was leading me to knowing the routines and personalities of my new quarters. I felt a warm, welcome glow of thanksgiving and appreciation. I had met Loretta Grimsley.
And then I met Jackie. Jackie Duke is the Nursing Coordinator for assisted living. She has worked here for 26 years. She came here first as a CNA. Being encouraged by Loretta to return for more training, she eventually became Loretta's boss, making two people "proud as punch." Jackie tells of the blizzard of 2015 when she and Loretta moved into the Lakeview building for three consecutive days in order to assure that their patients were receiving the loving care they deserved.
Venturing further afield, I talked to Virginia Erbaugh. She was best friends with Loretta's daughter who lived nearby, and she was often in their house. As a matter of fact, she referred to Loretta as her second Mom. Loretta said working, taking care of others gave her the greatest joy and she needed little else. Virginia says "she inspired me to be like her. To follow her example will be my greatest joy. I loved being near her." She knew that Loretta loved going to the beach and watching Kobe, her dear grandson, ride his bike around the yard. Virginia has been employed at Sunnyside in the kitchen for 11 years and looks forward to many more years after "Mom."
She addressed all of us as "Dear Heart" every hour of every day. As we stand with her to say goodbye to our "Dear Heart," we are filled with gratitude for her dedication. We are all better because of it. --Gini Reese