Demolition Derby on Locust Circle
The demolition of the Bethune cottage on Locust Circle has been completed and the new construction has begun.  Here is a follow-up on the demolition process.
(Be sure to see our earlier related story – Bluebirds on the Move.) 
Ran Mar Construction Company estimated it took one extra day to work around saving the beautiful sun room that Dick and Virginia had added on to their cottage.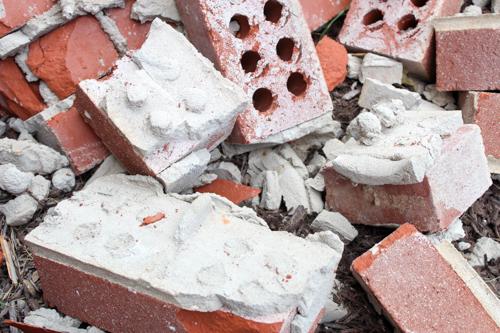 All debris was separated into three portions:
Wood, insulation, metal, PVC, and other plastics went to the landfill as trash. 
All brick, cinder block, and concrete went to be recycled into the same products.
Copper was kept aside to be sold for reuse.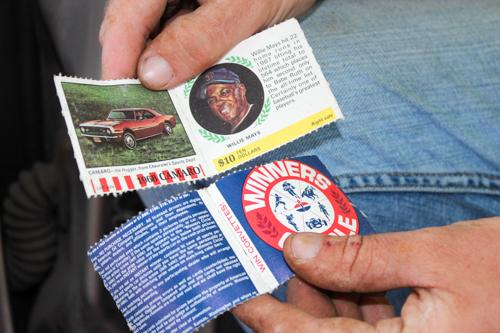 BUT that's not all!  Several paper items were found between insulation and bricks and were kept as souvenirs.  Here are two photos of rescued items from 1968.  The first is a losing lottery ticket. Just think – if you had had two matching pictures of that 1968 Camaro, you would have won a Camaro, priced unbelievably at $10,000!  A losing ticket with two non-matching pictures would have netted you $10, still a tidy sum in 1968.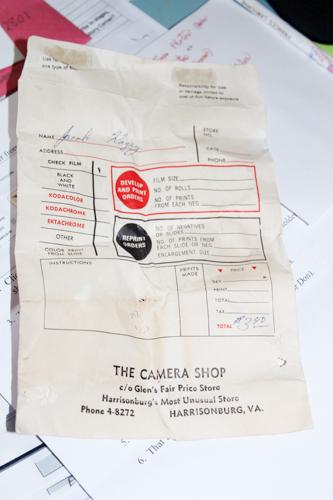 The second item is a bill to develop film from Glen's Fair Price Store.  Glen's Fair Price, still going strong as Harrisonburg's Most Unusual Store after 40 years, now has an added zip code and additional area code numerals in the phone number.  But check out the 5-digit phone number and the price to process film in 1968! 
--Mary Rouse and Linda Bradley