FIRE!
Mary and I recently had a delightful excursion in Charleston, SC, our first visit to that charming city. Because we were there with our two grandsons (ages 3 and 5), we decided it would be wise to do some things off the beaten tourist path. One of the venues we found greatly appealing to young children was the North Charleston Fire Museum, a repository of fire trucks from almost every decade of the 20th century.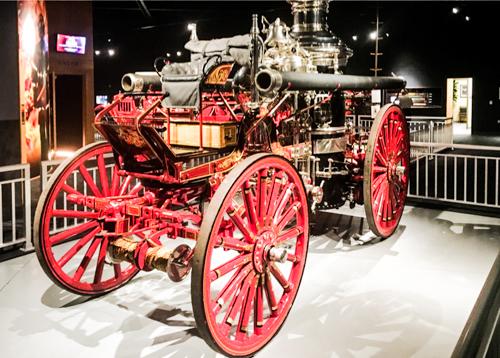 A bonus of our visit was seeing a fire truck from Harrisonburg, VA—specifically an American LaFrance "Metropolitan" steam fire engine that dates from 1912. The information plaque accompanying the engine informs us that it weighs a "whopping" 6,800 pounds and was capable of pumping 600 gallons-per-minute.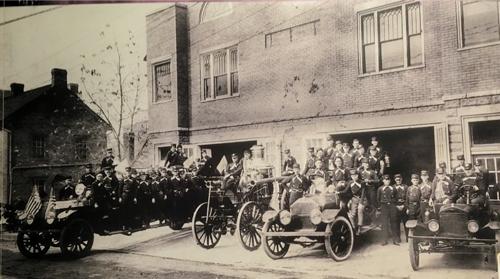 The two photographs here are of the engine itself and of Fire Hose Company #4, the forerunner of the fire station on Port Republic Road that sends its emergency vehicles to Sunnyside (without steam engine, alas). The building behind the proud fire fighters no longer exists but was on the corner of W. Elizabeth and N. Liberty Streets—now part of a parking lot for the Public Safety Building, which (appropriately) houses the Harrisonburg Fire Department Museum.