Falling Leaves ... bears?
Story by Kat Marlowe and photos by Bill Marlowe.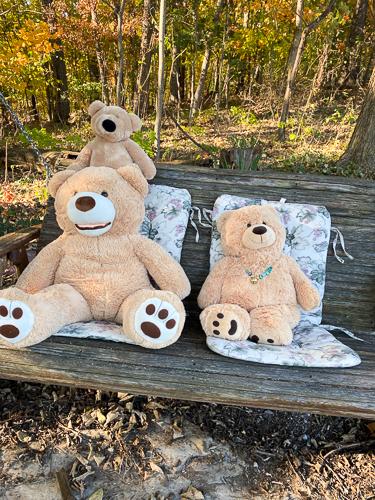 Sunnybear:  This is a bear-beautiful day, Mamabear.  I think we should sit here for a while.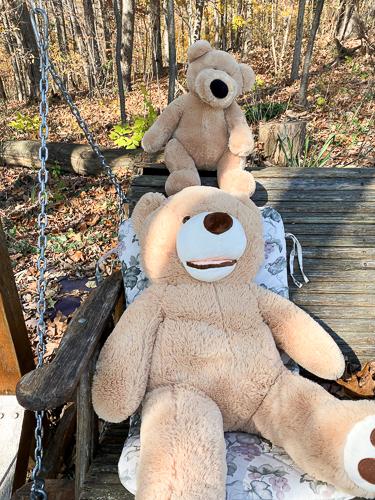 Babybear:  Sunnybear!  Hold me up!  I want to see!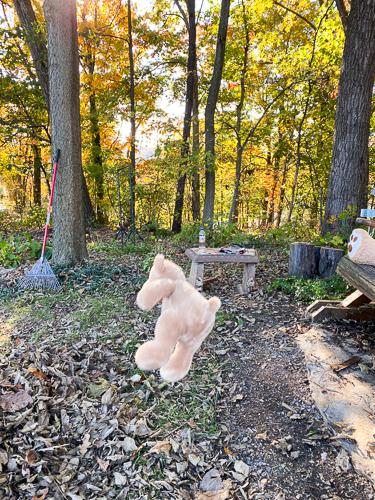 Babybear: Yaaaay!!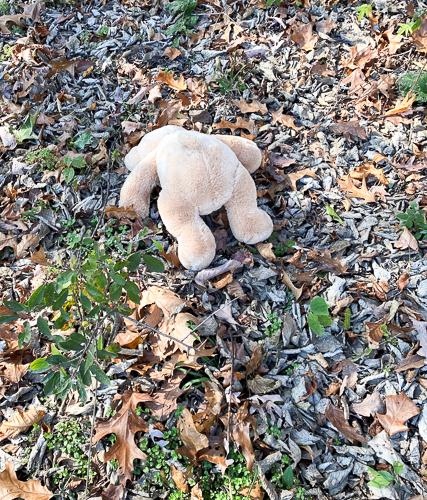 Mamabear:  Oh No!  Babybear! Oh!  Sunnybear, Rescue my baby!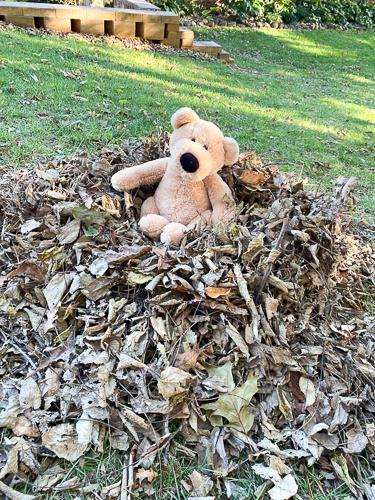 Babybear: That was fun! Sunnybear, can we do it again?!