SUSTAINABILITY
From October 2009 Tips & Tales
--by Jim O'Hear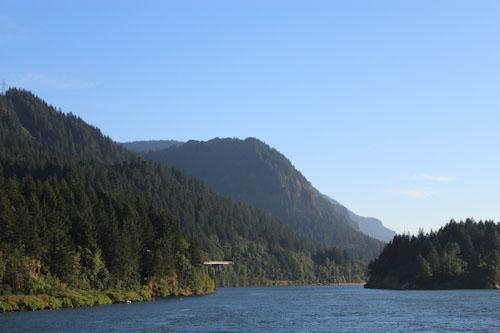 Much has been said in recent years about living sustainably, i.e. living our lives in such a way that reduces our ecological footprint. There are a mind-boggling number of ways to define sustainability (just Google the word "sustainability" and you'll find out!).
The word "sustainable" was defined by the report of the U.N. World Commission on Environment and Development (also known as the Brundtland Report). It defined sustainability as "meeting the needs of the present without compromising the ability of future generations to meet the needs of their own." This definition isn't universally accepted; It depends on who's doing the defining.
Wikipedia says that "in ecology it [sustainability] describes how biological systems remain diverse and productive over a long period of time, for humans it is the potential for long-term maintenance of the well-being of the natural world and the responsible use of natural resources."
Sustainability encompasses every facet of life on earth and as such is a complex and sometimes confusing set of interrelated factors, some of which are energy, water quality, air quality, pollution and biodiversity. There are others, of course, but this list gives some sense of the complexity of the environmental issues confronting us. The way we decide to live our lives affects us now, and will have a profound effect on those who come after us. In the words of The Great Law of the Iroquois Confederacy, "In our every deliberation, we must consider the impact of our decisions on the Next Seven Generations."
The Green Committee is currently investigating ways to make our campus more sustainable. Toward this end, we are gathering information on the sustainability objectives of the city of Harrisonburg, RMH, JMU, EMU, Bridgewater College and UVA. The purpose is to develop a plan that both the administration and the residents could implement to accomplish the goal of minimizing our campus's impact on the environment. We intend to work with the Administration and the Resident Council to develop such a plan.
Galen reports that the Sunnyside Green Committee is still in existence and meets generally every month to develop and implement plans, as O'Hear wrote, "to accomplish the goal of minimizing our campus's impact on the environment" in conjunction with the administration and the Resident Council. Among issues the committee has considered in recent months are recycling, use of solar panels, sustainable landscaping and development of walking trails.