Veteran Paul Gnadt
Paul Gnadt
Anyone attempting to determine the personality of the native born Missourian Paul Gnadt would probably quickly come to the conclusion that he is a level-headed and kindly person who treats others with respect.  Missouri is called the "Show Me" state, but Paul does not appear to be any more of a "show me" person than anyone else.  Perhaps his native state never deserved that appellation in the first place.
Born on July 25, 1926 in the small town of Carl Junction with a population of about 1200, located near the southwest corner of Missouri. He lived in the same town from  childhood through high school.  The various communities in the area had their own grammar schools. This system caused them, as well as the school where Paul attended. to be very small. When students from surrounding  communities came into town for high school, the population of his high school class grew to be 43 students.  The student population was stable with very little change in classmates: at graduation there were still 43 students, almost the very same students that had begun four years earlier.  Recently Paul attended the 68th anniversary reunion of his old high school, and he was delighted that even his  English teacher whom he highly regarded was there.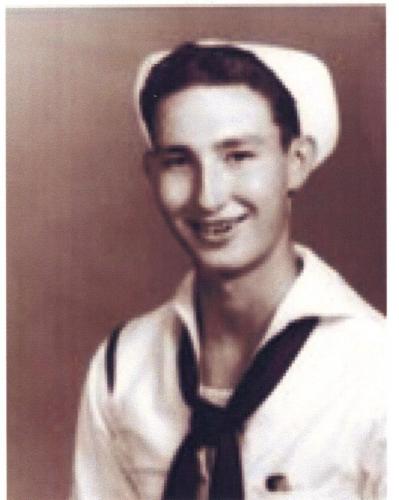 Paul was an avid sports fan during high school, and played on both the school's baseball and basketball teams.  He remembers that the great baseball player Mickey Mantle was on one of the teams from Oklahoma that played against his team, and he specifically remembers that Mickey was four years younger than the seniors, but played better than any of them.
During Paul's high school years the country was involved in WW II. Because of rationing, the denial of many conveniences, and the absence of loved ones who had gone off to war, many people knew the affects of the war  almost as much as those in the service.  Nearly all the healthy young men were in the service or in war related jobs, and few or none were left to teach in schools.  Paul says that both of his coaches were older men selected from the community with no special knowledge for the job.
Paul enlisted while still in high school. This enabled him to choose his branch of service, so in 1944, ten days after graduating, he left for Navy basic training in Camp Wallace, Texas. From there he went to radio school, and exited as Radioman 3/c. With this training he was sent to Norfolk, Virginia to serve aboard a newly commissioned minesweeper, the USS Tanager AM 285 which was also fitted out for anti-submarine duty.  The Tanager was dispatched to the North Atlantic along with two other minesweepers, and when they returned to Norfolk, the war in Europe had ended.
The war in the Pacific was still in progress and the Tanager, along with others, was given orders to go through the Panama Canal to join in the Pacific fighting. But a strange accident occurred in Norfolk that held the Tanager back: while tying up to the dock, it was rammed amidships by another US ship.  The accident  made a six foot dent in its hull, and necessitated going into drydock for repairs.  By then the war in the Pacific had ended  and his ship was ordered to be decommissioned.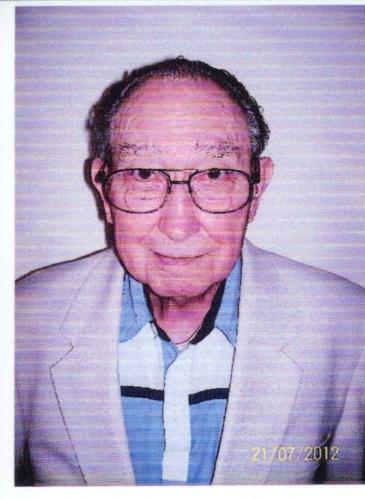 Paul had the distinction of being one of the few sailors that was on a ship both at its commissioning and its decommissioning. He was discharged from the Navy on June 6, 1946.
After the Navy Paul enrolled in Pittsburg (Kansas) State University under the GI Bill in Electrical Engineering. On finishing at the University, he went to work for an Electric Utility Company, and then to Oak Ridge, Tennessee where he worked at the Oak Ridge National Laboratory for the next 35 years.
While in school he met and married Eva Crow and they have been married 65 years. They have three children, Barbara, Marilyn, and Jim.   After retirement he and Eva moved to Florida, and later became residents of Sunnyside.
Paul's service to his country as a radioman in the Navy, as well as his long service in Oak Ridge, Tennessee, with development of Nuclear Reactors, Electric Transmission, and Distribution Efficiency is much appreciated.
As told to Dick Young