Veteran Willard Burton
Willard Burton
Willard Burton, the last of our veterans here to allow us to interview him for our book, was slow to be interviewed because he felt that he had done little that would be of interest, and wouldn't remember it even if he had. However, he was reminded that the interviewer was the same age as he, and when prodded a bit, his memories of the past suddenly began to flow.
He remembered his home in Richmond where he lived as a child. He was born there on February 24, 1922, the son of Gustavus W. Burton and Clara Virginia Miles.  Growing up, he was the middle child between  two brothers and one sister.
Asked how the depression impacted his family, he said that his dad had owned a pharmacy but because of ill health, he had to sell it and no longer work.  His family was then supported by a regular check from his mother's brother who owned a lucrative oyster business.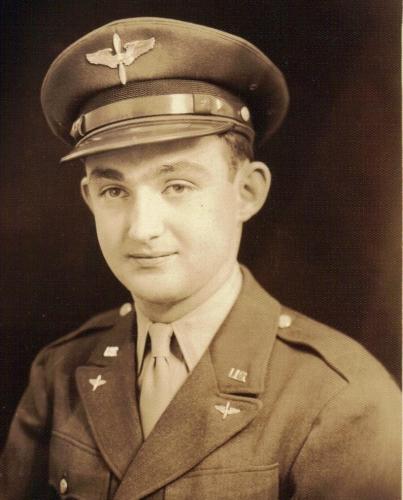 Not living on a farm or even having a paper route, Willard never worked during his school years, and possibly as a partial result of this, he made good grades in school. In addition he was not athletically inclined.   He remembers a particular teacher in school who was of interest, a chemistry teacher who Willard claimed was very odd.  But that teacher was also very smart, and he says he learned a lot from him.  This teacher might have had something to do with Willard's life's work as a chemist.
When asked what he did for fun when he was young, Willard remembered only his love for swimming in a nearby lake. He seemed to really like studying and making good grades.  Also, he had many friends with whom he had good times.
He finished high school in May, 1939 and enrolled that fall in the University of Richmond. He lived at home and rode a trolley to school.  To help pay for his education, he worked a couple of years in an ice cream factory, and then nearly two more years in the Reynolds Metals laboratory.  He majored in math and physics, and still remembers his kindly  physics professor, Dr. Loving, and the extremely brilliant physics professor Dr.  Albright.
During his senior year at the university he was promised by the Army Air Force that if he enlisted, he would be allowed to finish college, so he enlisted. Nevertheless, he was drafted into the Army Air Force in February, 1943 before being able to finish.
After basic training in Florida, he was sent for a semester to Fenn College in Cleveland, Indiana, then for training in the navigation of the Hondo aircraft. On finishing this training, he was commissioned a 2nd Lt. and sent to El Paso for training in the navigation of the B 24.  While in El Paso, he accidentally got his pointing finger snagged in a large fan, and the tendon was severed.  As a result,  he was sent to the hospital, and stayed there far too long in his opinion.
When released from the hospital, he was sent to Alexandria, Louisiana, which had two army air bases, one on either side of the city. The huge aircraft he was navigating landed on the wrong base, which had a runway too short for the plane to take off again, and it had to be hauled across the city by a huge truck.  It soon became evident that this was a pilot error.
One other experience in 1945 was significant to his Army Air Force career; the plane he was navigating in Newfoundland overran the runway and crashed into the woods.  The crew thought Willard was "done for" when they could not find him, but he was crawling through the plane to the rear with a broken leg.  Soon after he was released from the hospital for this condition and he was discharged as he had enough points.
After the army, he returned to the University of Richmond under the GI Bill and finished the requirements for a BS degree in chemistry.  He then went to work for the American Tobacco Company, and soon after he married Anabel Spillman.  They had three children, Raymond and Ellen both of whom now live in Virginia, and Julia, who lives in Wisconsin.
Willard retired in 1987, and in 2003, he and Anabel came to Sunnyside to live. Sadly, the next year Anabel died. Willard has never remarried, and continues to live the easy life here at Sunnyside.
We thank Willard for his service to our nation in its time of need.
As told to Dick Young