Musings from the Sunnyside Library - April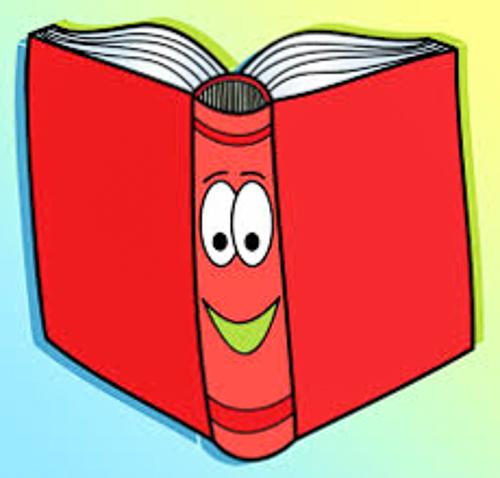 National Library Week—April 3-9
We recently learned about National Library Week and are doing a few things this week to recognize our Sunnyside Library.
Be sure to pick up a bookmark on the counter at the Highlands Library.

Assisted Living residents will get their bookmark at their dining table in the Eiland Center

Look for individuals who are wearing a Library Volunteer Name Badge this week. Take a minute to thank them for their volunteer service.

On Wednesday, the Mobile Book Cart will be decorated and have a special treat for all who come to check it out.

Be watching for library volunteers at lunch time in the Eiland Center and dinner time at the Highlands.

And we hope that you will use this week to find your way to the 3rd floor Highlands Library and the 3rd floor newly renovated Eiland Center Library. Check out our nearly 3000 books, magnifier readers, magazines and enjoy resting in our chairs as you breathe in the smell of books!
Eiland Center Library
We have several new titles in our main library room. Be sure to check them out.
Highlands Library
We are continuing to work on new signage for the Highlands Library. Please give us a feedback on its helpfulness to you. Have you tried the magnifier/reader? If you have, please let us know. We have placed a magazine by the reader, so you can experiment a little.
Book Clubs
Sunny Readers
April 13, 3:00 p.m., 1570 Glenside Dr.
The Lincoln Highway by Amor Towles
May 11—Trip to Richmond to the Maggie L. Walker National Historic Site and the Virginia Women's Monument: Voices from the Garden is planned.

June 8, 3:00 p.m., 1020 Glen Lea Lane

The Rent Collector, by Cameron Wright
Shenandoah Readers—9:30 a.m., Shenandoah Room
April 26, The Island by Elin Hildebrand
May 24, The Merlot Murders by Ellen Crosby
Who Dun It Club—1:30 p.m. Sunnyside Room
May 4, Mr. Flood's Last Resort by Jess Kidd
June 1, Bruno, Chief of Police by Martin Walker
July 6, The Polish Officer, by Alan Furst