MUSINGS FROM THE SUNNYSIDE LIBRARY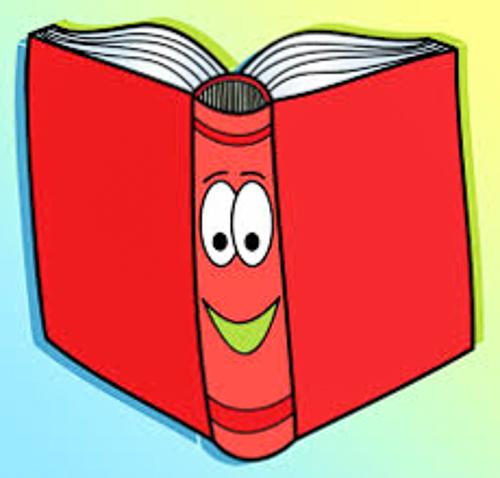 Spring is a wonderful time of the year. The trees have come to life, flowers are blooming, and the sun is shining! And now, it seems that more and more people are taking little trips again (and even long ones!) Don't forget to take a book along with you when you are out and about!
EILAND CENTER LIBRARY
Our book reading activities at the Eiland Center have gotten off to a great start. One group is listening to the exciting adventures of Emmy Blue as her family makes their way across the prairie in a covered wagon. A second group has just finished a Virginia adventure mystery of two boys finding a mysterious cave in the woods. In June, we will delight residents on the 3rd floor with these adventures and will begin a new adventure on 2nd floor.
Would you like to be a reader? Contact Barbara Boothe at baboothe@yahoo.com or X8629!
Have you been to the newly renovated library? Do you like to read large print books these days? We have a room full of them. Stop by and check them out. We also have regular print, most of which we do not have at the Highlands Library. There are over 3000 books now (in both libraries combined) so you have lots to choose from!
HIGHLANDS LIBRARY
We have several new and donated books in the Highlands Library. We also have several new magazines that we have not had before. So check out the two magazine racks!
Coming soon to the Highlands Library are some children's books that you can read or your grandchildren/great-grandchildren can read while they visit. We also have many children's books in the Eiland Center Library.
BOOK CLUBS
Sunny Readers
June 8, 3:00 p.m., 1020 Glen Lea Lane
The Rent Collector, by Cameron Wright

July 13, 3:00 p.m., 4263 Grattan Price Dr.
Three Sisters by Heather Morris
Shenandoah Readers—9:30 a.m., Shenandoah Room
May 24, The Merlot Murders by Ellen Crosby
June 28, The Violin Conspiracy by Brendan Slocumb
Who Dun It Club—1:30 p.m. Sunnyside Room
June 1, Bruno, Chief of Police by Martin Walker
July 6, The Polish Officer, by Alan Furst
TINY CAT—OUR CARD CATALOG
Have you checked out Tiny Cat? It is our card catalog on-line. Go to www.librarycat.org/lib/SunnysideCC and you will be able to see our recently added books, as well as search by title, author, or subject to see if we have a book that interests you in either of our libraries.