June 19 Program Will Expand the Reach of Library Services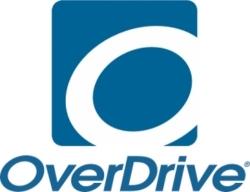 Calling ALL Sunnyside residents with Kindles, Nooks, iPads or other tablets and phones -- bring your devices to the Eiland Center Library on Wednesday, June 19, from 2 to 3 p.m. to learn how to download books from the Massanutten Regional Library in Harrisonburg.
Labeled "Operation Overdrive," the session will provide a demonstration and hands-on assistance with the Overdrive program used to borrow and download books in E-book format from the public library. This will expand greatly the number and variety of books that residents can check out and read -- free of charge -- without actually going to the downtown library.
"The whole point of the program is to open more opportunities and expand the availability of books and library services," said Pat Harkins, coordinator of the Eiland Center library committee, adding that the Overdrive program is "very user friendly." "We have been trying to set up an E-book system at Sunnyside for several years but have been unable to because of problems with copyright rules," Harkins said. This will be resolved by using the public library program, she said. Susan Versen and other members of the Central Branch of the Regional Library will be conducting the program. Susan is the daughter of residents Carol Anne and Ennis Van Duyn.
The library staff members will also be issuing free library cards for anyone who doesn't have one or renewing cards for those who do. Printed information with all the steps necessary to borrow books on-line and information about the Summer Reading Program will also be available.
Perhaps most importantly, refreshments will be served and there will be a drawing for a $25 gift card from Barnes & Noble or Amazon. 
"The Eiland Center Library is for the whole Sunnyside community," Harkins stressed in urging all residents to attend the program and utilize the library, which has a good selection of large-print  books. Other members of the EC library committee will also be on hand to answer any questions about the library. 
"This is a great opportunity to connect with our local public library and take advantage of all the books that are free to borrow -- in print or E-book format," Harkins said. There will be signs in the Corson Center lobby and elsewhere to direct residents to the EC library in the Lakeview Wing on the 3rd floor of the Eiland Center.
--Galen Moses