Volunteers Needed for Highlands Library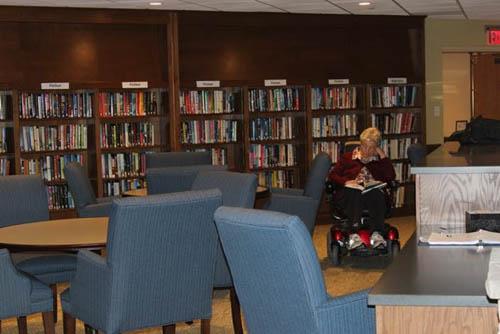 The Highlands Library Committee is looking for a few good men -- and women to help with a reorganization of the library following the recent renovation of the facility on the third floor.
Volunteers are needed to serve on a variety of committees being established to expand the functions and services of the library. Most opportunities would take only a few hours a month. "We are looking for individuals who love books and would like to add the library as a volunteer activity," said Barbara Boothe, who was recently elected chairman of the committee, succeeding Sarah Lobban, who had served for 14 years.
Those who have agreed to head committees include Colleen Cahill-Landis, data manager, Sue Johnson, treasurer, Pat Bertoia, circulation, and Dan Madish, magazine circulation. But others are needed to serve on the committees or head other functions such as secretary, circulation, acquisitions and public relations.
Cahill-Landis, a former librarian, already has been busy scanning books on the shelves into a computer-based circulation system that also will provide a wealth of information about the books in the library and circulation statistics.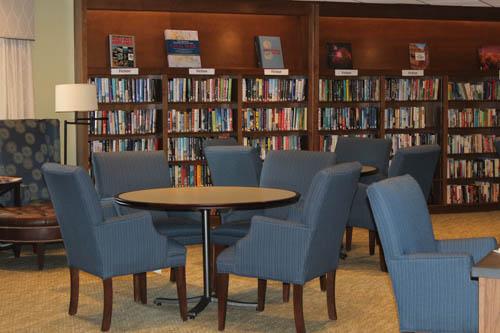 A relatively recent updating in the library is the organization of numerous magazines donated by residents and managed by Dan Madish. Since the library does not pay for magazine or newspaper subscriptions, it relies on residents to donate their periodicals, including those of organizations such as Elks and American Legion. A list of other magazines currently available was included in the April Funside. Magazines can be removed from the library for a day or two without the need to formally sign them out.
The committee soon also will be accepting donated books for consideration to put on the shelves.
The remodeled library includes new tables and a number of comfortable chairs, along with two computer terminals. The library is right in front of the elevators on the third floor of Highlands and is "open" 24 hours a day, seven days a week.
To help out with the reorganization of the Highlands library, contact Barbara Boothe at 568-8629 or baboothe@yahoo.com at Village Court Apts. #23.
-- Galen Moses