Sunnyside's Big Read!
Sunnyside's Big Read July 14th 2021 3:00–5:00 pm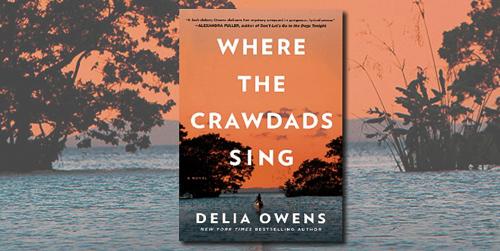 Sign-ups begin on Tuesday, July 6th for the Big Read Event on July 14th at 3 PM in the Chapel.
Come join us and see the Chapel transformed into a marsh, with cranes, and the sounds of gulls as well as some interesting people to lead you through the themes and storyline of the book. 
Top Ten Reasons to Join in the Big Read!
10. Because Reese Witherspooon says it's a really good book!
9. Anything with this many announcements and promoted activities has got to be good!
8. You can learn all about the grits diet – as designed by a child!
7. It will help you gather tips on early child rearing responsibilities….. OOOOH NOOOOOO!
6.It's a great opportunity to enhance your art collection…
5.You can learn all about the Marsh without actually having to live there!
4. It's been a Bestseller since published in 2018!
3. Do you really want to be the only person who hasn't read this book?!?! Sample a Marsh Dinner – either at the Tartan Grill or in your own home! Or prepare your favorite beach food and tune in to our interview with Delia Owens or just enjoy an evening with the sound of the surf and the gulls!
2. Fireflies can signal? Who'd thought!
And the number 1 reason to join in the Big Read……..
It's finally time to socialize with long-lost friends - lost in pandemic isolation!  Join in the fun and learn how to socialize again! 
And, by the way, since it's Bastille Day, you might want to learn how to pronounce, "Ou les Ecrevisses Chantent!"  (Where the Crawdads Sing – in French, of course!)


We hope you will be with us on July 14th in the Chapel for the Big Read Finale!  But if not, tune in on 971 and join us virtually!  And afterwards, pop some bubbly, say Vive la France (nothing to do with the book) and feel satisfied with lives returning to normal – whatever way you define it! 

Take care, keep reading and we hope you enjoyed being a part of it with us!

The Big Read Crew