Social Distancing - Please Take It Seriously during the COVID-19 Crisis
In Virginia, effective March 30, 2020,Governor Northam announced that people will be allowed to leave home for food, medicine or medical care. Certain other outdoor activity is also allowed — to an extent. Starting Wednesday, April 1, people will not be able to reserve space at Virginia campgrounds to stay overnight. All public beaches will be closed except for exercise and fishing. People can leave their homes for exercise but

"must at all times maintain social distancing of at least six feet from any other person."

Residents can still play golf but they cannot dwell at a clubhouse. In other words, people can leave their homes as long as it is essential for their survival or helpful to curb the ongoing spread of the coronavirus. This order issued by the governor on Monday will remain in force until June 10, 2020, which is slightly more than 10 weeks away.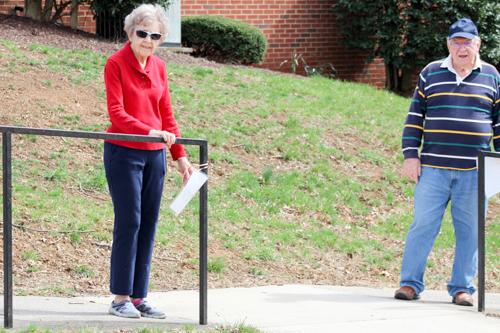 For now, the Center for Disease Control (CDC) encourages everyone to engage in social distancing and to not stand within six feet of another person, especially someone suspected of being sick. COVID-19 is spread by respiratory droplets. The droplets are not aerosolized, and thus do not float through a room but rather fall quickly to the floor. Although such droplets can be produced by talking, they are more likely to travel farther via a cough or sneeze. Social distancing and staying home regimes must be followed until testing for COVID-19 is expanded so we better know who is sick and who is well.
Many people have questions about wearing masks and gloves when leaving their homes. As a matter of fact, the CDC is considering advising all Americans to wear "non-medical masks" when going out of the home. Given the shortage of Personal Protective Equipment (commonly referred to as "PPE") available to our healthcare workforce, it is probably not wise to suggest that we should all don medical masks (especially the N-95 mask), thereby reducing the supply for nurses and physicians who do not have the luxury of treating symptomatic, very sick patients from 6 feet away,"
However, wearing non-medical masks does keep people from touching their mouths and noses. Wearing them does give other people some protection from one's droplets. They can be very effective if at least 80% of people wear them when they leave their residences. Still, home-made masks are not perfect and should not give people a false sense of security.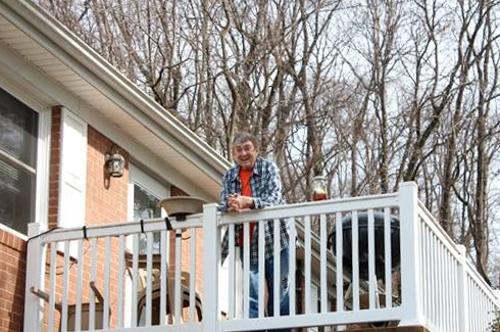 There are more subtle concerns about mask-wearing and whether it would truly be a positive effect on the spread of COVID-19. One major concern is that wearing a mask might give a person a false sense of safety and lead someone to be less disciplined about social distancing. Maintaining the six-foot distance and frequent hand-washing are still the most effective ways to stop infections, period! In addition to washing hands when returning home, also consider washing one's face with soap as you could have accidentally touched your face while you were "out and about."
So, please give some serious thought to wearing a non-medical mask when going out of your home and certainly practice "Social Distancing," by maintaining six-foot separation when encountering other people while you are moving about the campus.