Welcome to Cathy Shifflett !
Please welcome Cathy Shifflett, our new Director of Clinic Services.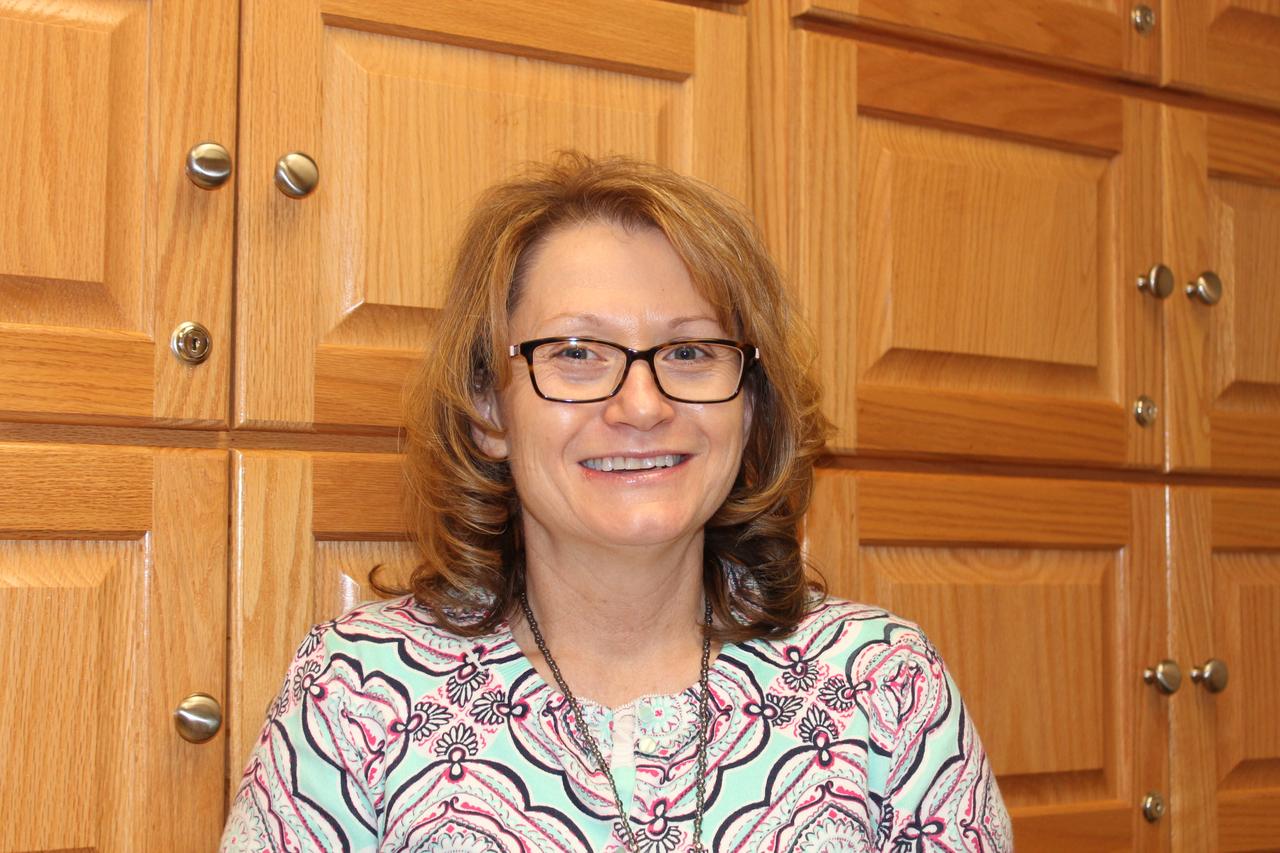 Cathy is delighted to be here. As a child, she dreamed of being a nurse. She loved helping someone feel better. She started her health care career in 2002, working as a Certified Nursing Assistant and was enrolled in the nursing program. She graduated in 2006 from Blue Ridge Community College.
Before coming to Sunnyside, Cathy was with Whitney and Ramsey Oral and Facial Surgery in Harrisonburg for 6 years. She said finding Sunnyside was pure coincidence. She had applied for a nursing position as a PRN. Don't know what PRN means? You are not alone; I did not have a clue. However, I did learn that p.r.n. is an abbreviation meaning "when necessary" (from the Latin "pro re nata", for an occasion that has arisen, as circumstances require).
When Cathy sent her application to Human Resources, staff reviewed her resumé and thought she would be a good candidate for our clinic. They contacted Cathy's boss for a reference; he thought it would be a good fit for her and encouraged her to pursue it. She did, was interviewed twice, and then was offered the position. She noted she is good in an emergency and, based on prior geriatric nursing experience, she felt it would be a good fit. Besides, it "just felt right."
Raised by elderly parents, Cathy was with them through the aging process. This experience in geriatric nursing helped her to be who she is. She is someone who wants to give 110%. She loves interacting with the residents, as each one is unique. Every day is different, and sometimes it feels like she is back in an emergency room! She enjoys the variety of interactions.
She says she has heard nothing but good about Sunnyside. The residents have been fantastic, she's received such a warm welcome, and she works with a fabulous staff. She fell in love with Sunnyside and considers working here to be a great opportunity.
Cathy has been married for 33 years and has two children: a son and a daughter who have provided her with five grandchildren. She is very close to her family and sees the grandkids at least every four to six weeks. She likes everything there is about being a grandmom: the interactions with them, going "girl shopping," and taking them camping.
She has two dogs, one a Yorkie mix, Tianna, and the other a chocolate lab who goes by Gracie. Cathy wryly noted that the name does not suit her: she should have been named Tiger.; The family also has a cat, Mittens, and about 30 black angus cattle. Somehow, I don't think the cattle all have names!
Cathy moved to a new home recently and can relate to what everyone here experiences when moving to Sunnyside. She loves her new home, but said it was unreal moving all that stuff!
For Cathy, education came later in life, when her children were teenagers. She is a mother first; her career is second. But she does not regret waiting; she knows you can't go back for a do-over when the children grow up and are on their own.
--Kat Marlowe