JMU'S LIFELONG LEARNING INSTITUTE – SPRING COURSES
JMU'S LIFELONG LEARNING INSTITUTE – COURSE CALENDAR By John Noffsinger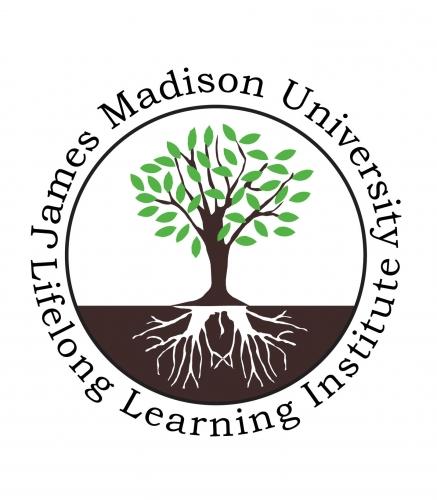 The frost (and occasionally snow) is now on the pumpkin, Christmas lights are being put up at the Pavilion, and carols are being played in the Corson Lobby—this can mean only one thing . . . that registration for JMU's Lifelong Learning Institute courses for winter and spring has started.
Earlier this year the pandemic forced LLI's courses to go from face-to-face to virtual instruction, and this will continue into 2021. While the number of courses has been reduced, there is still an impressive array of educational possibilities for students. Sunnyside has always had a strong connection to LLI, and this continues into the new year, with a number of residents offering courses—so if you look at available courses, you might find some of your neighbors teaching them!
One course offering that couldn't be more relevant in these chaotic times is Human Rights in the Modern World: Past, Present, and Future Perspectives.  This will be taught by Dr. Louise Loe, Professor Emerita of History at JMU, and will focus on the origin of the topic of human rights during the 18th century, the creation of the United Nations and the Universal Declaration of Human Rights, and the role of Mohandas Gandhi, Nelson Mandela, and John Lewis in the struggle for human rights. 
Also starting later in January John Noffsinger will teach No Fear Poetry, not a creative writing course but rather an introduction to the study of poetic forms and themes. Ralph Allen and Nat Kirkland will offer what must be one of the most relevant courses in these troubling times—Outbreak: Lessons from the Worst Pandemics in History. They will examine pandemics from the bubonic plague, to influenza, to smallpox, to Covid. Other courses starting in January include Cuba and the United States: A Troubled History, and Human Rights in the Modern World.
The month of February brings with it more LLI courses. Popular instructor Gil Fernandez will once again offer Spanish I, while JMU Professor Susan Facknitz, an expert on Irish culture, will teach a course on William Butler Yeats: His Poetry and His Moment. In February will also begin an LLI experimental course on Mystics Through the Ages. Each week for five weeks there will be a different lecturer, and the study will include Meister Eckhart, the Ba'al Shem Tov, St Teresa of Avila, Thomas Traherne, and Thomas Merton.
March will open with perennial favorite instructor Clarence Geier teaching Prehistoric Mound-Building Cultures of the Eastern US, and Ralph Allen will return for Egypt Before the Pharaohs. Peter Dalton will continue his popular Civil War courses with Civil War and Civilian Life in the Valley.
In April Susan Facknitz will once again focus on Ireland with a course on Ireland and the Troubles, and Frank Doherty will return with his popular course on Photographing the Most Scenic Places in the Shenandoah Valley. Our own Bill Ingham will be teaching a course on Albert Einstein: The Genius Among Geniuses, and Don Clymer will start his course on The Magic of Switzerland: People, Places, Language, Customs.
I'd like to emphasize that all the courses mentioned above provide just a sampling of opportunities available to students, for altogether LLI will be offering twenty-six courses, ranging in length from two weeks to eight weeks. The cost of the courses is dependent on their length and ranges from $20 to $60.
LLI is now registering students for both sessions in the winter and spring, so visit the
website
and prepare yourself for an intellectually engaging time!