Resident Council Begins Monthly "Town Hall" Meetings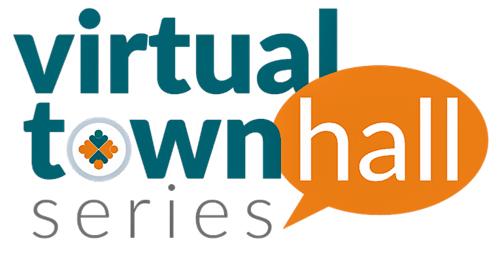 On September 29, 2020 the Executive Committee of Sunnyside's Resident Council conducted its first ZOOM "Town Hall" broadcast on Channel 971.  The "Town Hall" meeting concept is still in the development stage, but the Executive Committee intends to continue to conduct these ZOOM/Channel 971 "Town Hall" events monthly on the last Tuesday of the month at 2:30 pm well into the future.
The Resident Council Executive Committee consists of ten (10) members plus the Sunnyside Executive Director. The purpose of the Executive Committee's "Town Hall" meetings is to keep the residents of the Sunnyside campus informed about the issues that the Resident Council is working on with the Sunnyside Administration to improve resident life throughout the campus.
The "Town Hall" is designed to inform and seek resident input. It is part of the major effort on the part of the Resident Council to foster an "open" approach to keep residents informed about important initiatives being undertaken or contemplated on their behalf. All Sunnyside residents will be able to tune into Channel 971 to see and hear, first hand, the discussion of issues; as well as call in and express their opinions, ask questions, and recommend possible solutions. The Executive Committee truly believes these "Town Halls" to be an essential next step in making the Resident Council a better advocate for all Sunnyside residents.
It is anticipated that these "Town Hall" meetings will not only encourage better engagement between members of the Resident Council and Sunnyside campus residents in open and meaningful discussion. But they will develop into one of the important ways to keep residents informed, especially as we continue to navigate this COVID-19 pandemic (and beyond). As the broadcast capabilities (mainly hardware upgrades) improve, the hope is to expand these "Town Hall" meetings to include the full Resident Council.
So, please take time to tune into Channel 971 at 2:30 p.m. on the last Tuesday of the month and participate in the Executive Committee's "Town Hall" meetings. Our first meeting in September was an experiment in ZOOM/Channel 971 broadcast technology that did not work as well as we had hoped.  However, with the assistance of the Corporate IT Department we have been able to upgrade the audio of the broadcast so that now all should be able to hear the proceedings much better. 
Looking forward to seeing and hearing from you as we move forward with this important Sunnyside campus communications effort!