Getting to Know You!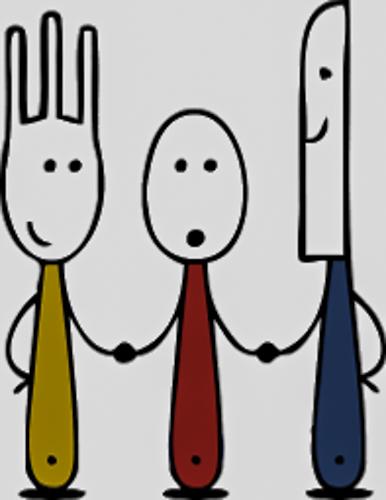 In April Gini Reese and Ann Foltz asked Anita Landes, Life Enrichment Coordinator for Assisted Living, if it would be possible to invite some of our residents who live elsewhere on the campus to join with assisted living residents for a special dinner or lunch together.  It was pointed out that assisted living residents did meet for dinner or lunch about twice each month, although these meals were always without new faces or new ideas or new contacts.
After some deliberation, it was decided that four tables of seven could be accommodated, with each having a single outside guest.  Robin Golliday, Residential Living Director, volunteered to assume the cost of food for the four guests.
Sometime in early May, Ann Foltz and I met to discuss an upcoming Mix-It-Up dinner for the four.  Attending guests were Doris Abraham, Lena Bish, Betty Yost, and Ann Foltz.  Supper was held in the Bethesda dining room on May 16. That effort was so rewarding that we went forward with the next endeavor, a luncheon in the dining room at the Tartan Grill.  Again, four guests were allowed. This time Ann asked for flowers to dress the tables (magnolia leaves and snow balls were provided), and each table had two local residents to liven the conversation.
Ann and I are most grateful for this opportunity to have new faces and new thoughts introduced. Certainly the attitude of new people was a good thing for all of us. While routine is comforting and satisfying it can also be devastatingly boring. One must always be alert for signs of giving up!
Should you be asked to join us for a meal, please say yes. Perhaps we will all be surprised at how easy it is to make a new friend!
--Gini Reese