Have You Noticed ?
Perhaps you have noticed that the Sunnyside Times is sharing a number of stories about residents' humorous adventures in their lives. In fact, we have just published a front page story about Bill and Linda Ingham's "(Mis-)Adventures in the West-Part 1." (Two more exciting parts to come in the near future!)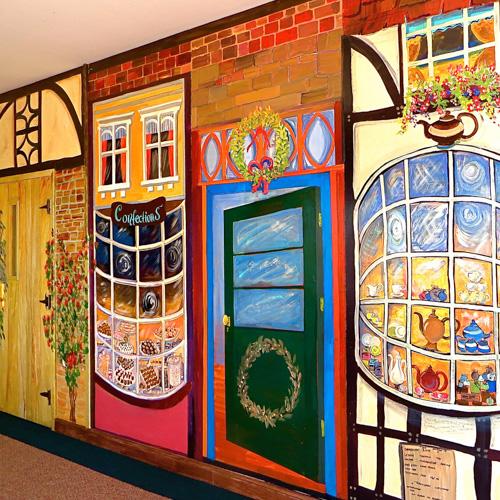 We also have published wonderful stories such as those about Derek Brownsword, who painted the colorful murals leading to the Tartan Grill and Bethesda Theater; Bill Ingham's adventures getting his new car from Tokyo to Stockholm; and Glenda and Pat Rooney's adventures with JMU's Royal Marching Dukes.
We are sure that many of you may also have some interesting stories to share. We would love for you to write them up for us – or if writing isn't your cup of tea, we can arrange for someone to interview you to write your story. Just call or email Linda Bradley – 568-8663 or bradlelm@jmu.edu – and we can get started!