We have Virtual Reality
Sunnyside has now acquired its first Virtual Reality (VR) headset.  It was purchased by the Technology Club (from resident contributions) to be used for the purposes of exploring how VR might enhance resident lives.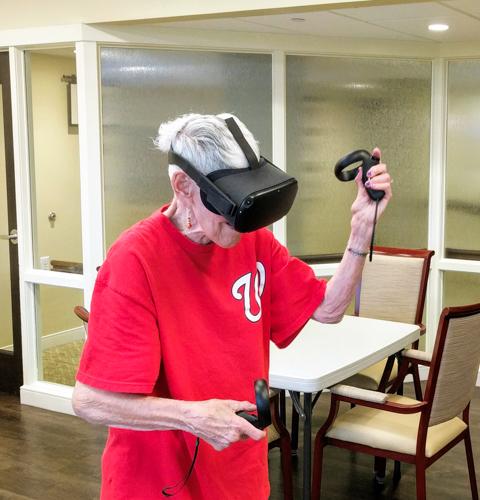 The headset is an Oculus Quest which is a new headset released to the market about 6 months ago.  It is the first really effective 'untethered' headset (meaning that it does not require a cord connection to a high-powered computer) and the market appears to be reacting very favorably toward it.
To date 20-25 residents have at least tried it briefly (it was very popular at the Tech Faire).  The Technology Club is working to introduce it to as many residents as possible, so stay tuned for your chance.  They are also working with staff in both Assisted Living and Healthcare to explore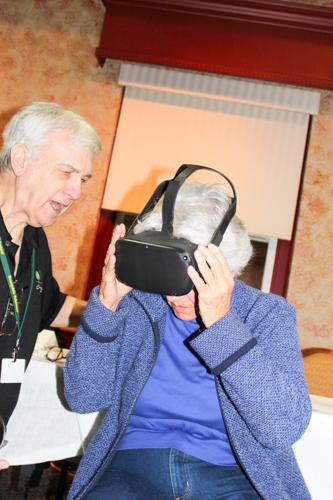 how virtual reality might be used both therapeutically and for life enrichment.  See https://rendever.com/ for an example of it being used in a senior community.
If you are interested in giving it a try, you can send email to Don Oxley (don@theoxleys.com) and he will arrange it for you.
There is a rapidly growing body of research pointing to the possibility of significant applications in the senior community.  See the Wikipedia article https://en.wikipedia.org/wiki/Virtual_reality_therapy as an example.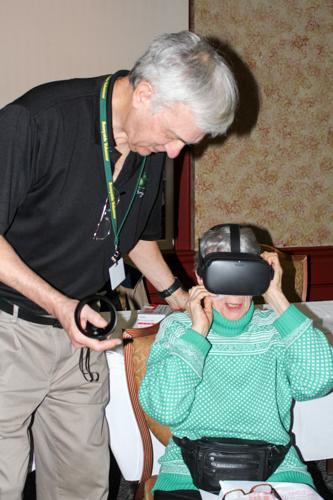 Altogether, the headset and some support hardware and a small amount of software cost almost $560.  The Technology Club is hoping others might consider contributing in a similar manner with the proceeds to be used for the purchase of additional software and, potentially, an additional headset which will enable joint experiences.  If you are interested in helping out, you may contact Mary Yarnell at x8903.  All collected funds will be used in support of Technology Club activities directed toward enriching life for residents of Sunnyside.
--Don Oxley