TED Talks Continue to Tantalize!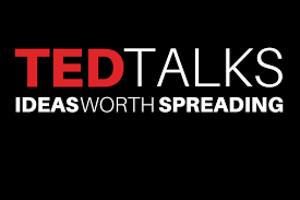 TED talks continue to tantalize! TED Talks are now scheduled every month at Sunnyside: two presentations in the Highlands (same program, shown twice) and one in Assisted Living.
TED Talks in May will take a break from today's headlines, and instead consider the past.  The program will begin with travel writer Pico Iyer's talk on "The Art of Stillness."  Iyer believes that it's not our experience that makes our lives; it's what we do with that experience.  After a discussion of Iyer's theories, we will listen to Garrison Keillor's "A Rich Full Life" and consider Keillor's use of his experiences – both real and fictional.  This program will be presented twice:  first on May 21 at 11:00 then again on May 28 at 4:00.  Because of renovations in the Highlands, both sessions will meet in the Bethesda Theater.  This promises to be a thoughtful, inner-directed program that may open up your mind and help you find more joy in your life.  Don't miss it!!
The May TED Talk for Assisted Living will include a guest speaker, Susan Sheridan, in the Bethesda Theater at 4 P.M. on May 28. The group will also watch Pico Lyer's talk on "The Art of Stillness," which will discuss how experience and remembering makes our lives better.
Do you have a topic in mind for a future TED session? Please contact resident Gini Reese (8909) or Life Enrichment Coordinator Anita Landes (8225) for programs in Assisted Living, and resident Susan Sheridan (8734) or Events Coordinator Layna Erney (8241) for Highlands to share your ideas.
*What is a TED Talk, you might ask?
In 1984, a conference was held to share ideas about Technology, Entertainment, and Design. Experts in these fields described their work and encouraged discussion. The conference grew, topics were expanded, and talks were recorded and replayed on radio and the internet. Today, TED is a nonpartisan, nonprofit organization devoted to the spread of ideas and to civil discourse. TED talks cover almost any topic you can name – from science to education to religion to the arts, and many more. Talks can be accessed at TED Many groups use TED talks at educational and social events. Much like a book club, participants acquire new information, then discuss new ideas with others. However, TED talks don't assign homework; participants are not required to prepare for each session. Instead, everyone is exposed to the material at the same time. Participants can agree or disagree with presenters' ideas, expand upon them, or compare them to their own experiences. In many cases, discussion continues long after the meetings, when people have given more thought to what they heard.
--Gini Reese and Susan Sheridan