Trivia Nights Return!!!
Presented by A Host of the Characters You Live With…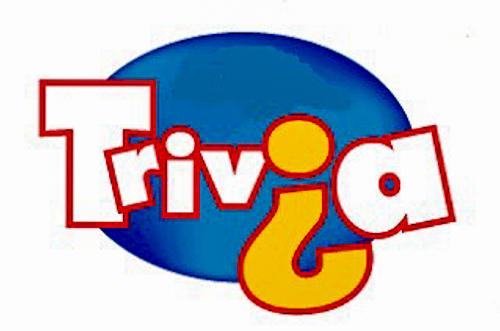 We had so much fun, and hope you did too, that we are bringing you a few more entertaining evenings starting on Wednesday, January 20th at 7:00 PM.  Just tune in to Channel 971 for a fun evening with some of your fellow residents as they test their brains and memories for long forgotten knowledge and facts.  And we plan to host games on the first and third Wednesdays of February and March going forward.  We hope you will watch us on Channel 971 and enjoy playing for yourself at home.
Representing the best and brightest(?) at Sunnyside will be:  Ralph and Karen Allen, Joel Grow, Barbara Mancini, John and Mary Noffsinger, Carol Wait, and Diane and Len Young.  Colleen Cahill-Landes will be the official scorekeeper, Tom Harkins will be in charge of our production, and I will serve as your moderator. 
We will be changing the make-up of the teams and featuring new categories in each of our games to keep it more interesting.  We encourage team discussions, even arguments about a correct answer and think that makes it more interesting for other residents!   Tune in and stimulate your old gray matter and have a laugh or two at the same time. 
Here's hoping you will enjoy watching; but remember that we are doing this for YOU--our fellow residents.  We aren't going to win any awards for our broadcast – but think it will provide another way to connect and share a laugh. 
Any questions?  Please contact Pat Harkins, ext. 8748.