Rock a Bye Baby 2021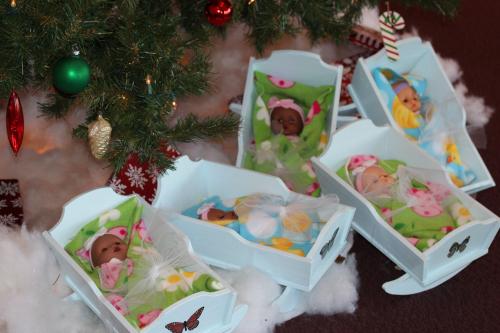 Years ago, Edward Yarnell began making doll cradles for the Salvation Army Christmas Program. The program provided baby dolls to girls who might not be able to have one otherwise. He brought that tradition with him to Sunnyside.
Bob Kauffman took over from Ed about 6 years ago. He had been a woodworker prior to coming to Sunnyside. Now, Don Wait continues the tradition of cradle making. Sunnyside residents and staff handmake blankets for the babies. Harrisonburg resident, Mollie Balmer, also made blankets. Babies are then placed in the cradles and are sent on to the Salvation Army.
Come by and see the finished products in the Highlands and Corson Lobbies Saturday afternoon, November 27, and anytime on Sunday, November 28.