Woodworking Shop Makeover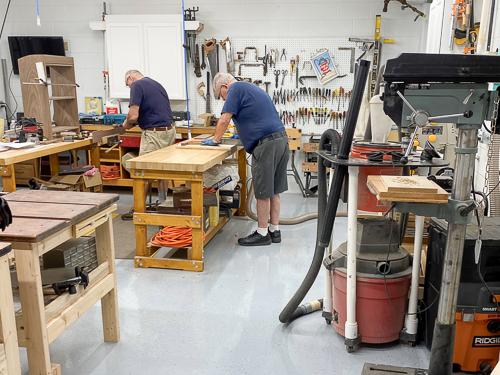 The Woodworking Group is just a group of good guys who love working with wood. Most of them have been working with wood all their lives, even if they were not professional carpenters.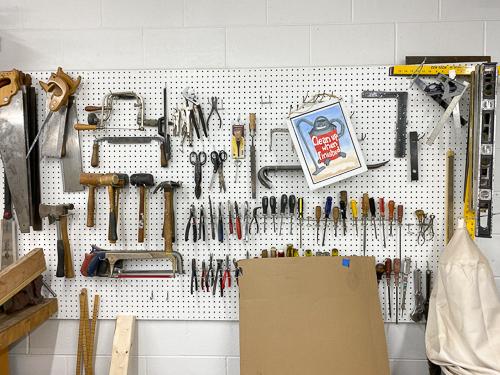 The woodworking shop, located in the Bistro Basement (walk through the Sunny Treasures Furniture Shop) is a clean, meticulous space that was recently remodeled by Don Wait with help from Bill Hain, George Gibbs, Don Oxley and others. The original shop had started small with a single focus and was diversified and added to as the years went on. There are now workbenches, worktables and a wide variety of tools that can be organized to support a variety of projects, including multiple projects at the same time.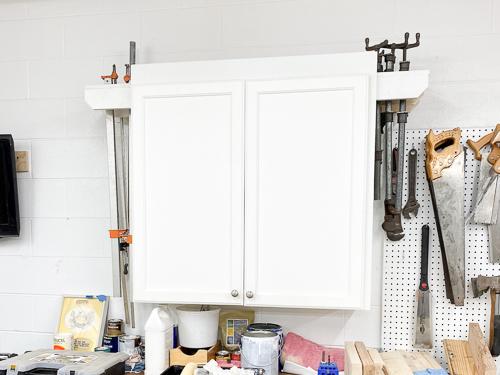 The Woodworking Group works on a variety of projects, from fixing a broken chair to building a 6-foot nativity set!
(Look for more on that later.)
So, if you have a favorite broken wood article you would like to have refurbished, visit the workshop. I guarantee an interesting visit.
All carpenters and woodworkers are welcome to join the group. So, come on down, take a look around, talk to any of the Woodworking Group who are there and consider becoming a member of the group!