ALL BECAUSE OF AN ORANGE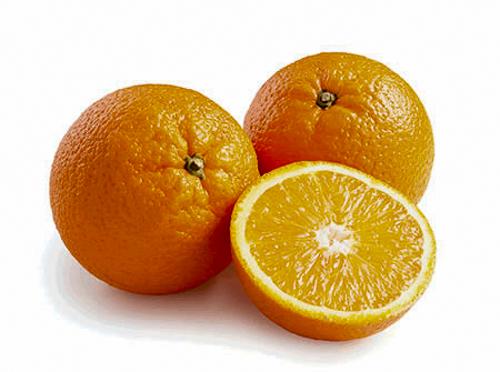 One year after graduating from college with a business degree, I worked at a local accounting firm. Staring at a blank computer screen, I started to reflect on my life during the Depression when I was a small nine-year-old boy and what happened to me one day in May.
I recall playing with my baseball on the sidewalk in front of our apartment. I heard a commotion up the street, and it looked like a lady dropped her bag of groceries as she tried to load them into the back seat of her car. I watched what was happening until the woman got into her car and drove off.
While watching the car disappear, I saw a round object, slowly rolling down the gutter. I reached over, bent down, and grabbed it. I didn't know what it was.
I took the object to my mother, who instinctively wanted to know if I stole it. I explained I found it rolling down the street gutter. She told me it was a fruit called an orange, which grew on trees in Florida. I remember her taking the orange out of my hand and peeling off the outer rind. Then she split it in half and gave me one of the haves and told me it was good food and to eat it. I can still see her splitting off each section and slowly drooling over each one as if it was something extra special.
I remembered doing the same thing with half of the orange and was pleasantly surprised at the excellent taste. I asked my mother why she didn't buy oranges at the store. She told me they were too expensive, which made me wonder what they were worth. I returned to the sidewalk and resumed playing with my ball, but curiosity got the better of me. I decided to see where the oranges were kept at the grocery store.
I wandered into the grocery store and found the bin where the oranges were displayed. I stood there in awe, remembering the taste of the orange, and my mouth began to drip mouth juices.
The store owner, Mr. Miller, came over to me and asked me if I knew where the oranges were grown. I told him what my mother said and explained I had found an orange rolling down the street, and we ate it. I told Mr. Miller it was the first time I ate one because my mother said they were too expensive.
Mr. Miller asked if I liked the taste of the orange. I recalled telling him it was the best thing I had ever eaten, except ice cream.
I recalled Mr. Miller pondering my answer, and then he made me an offer. He said if I carried out the trash and the empty boxes every morning when he opened the store, he would give me an orange each day before school. He explained it would take about ten minutes to take out the trash.
I was excited because I thought it was a good deal and was sure my mother would approve and share the oranges I earned. It was comforting to know I would earn one orange each day, and at the same time, help Mr. Miller with his trash.
Eventually, when I got a little older, Mr. Miller asked me to work part-time for him after school and all day on Saturday. He offered me fifty cents per hour, which I considered a significant windfall.
I had to ask my mother for permission to work, which she approved. My mother knew the grocer and told me he was a kind, older man. I knew we needed the money, and I gave my mother half of what I earned. It made her happy, and I remember how pleased she was with me.
I worked at the store all through high school. Mr. Miller taught me about the grocery business, including filling out paper spreadsheets with all his expenses and sales income. More importantly, he became my father figure, who took an interest in what I was doing.
I recalled one particular day when I entered the store for work, and Mr. Miller asked if I had considered college.
Sadly, I had to tell him I would not be going to college because we lacked the money.
I remember him thinking about my answer, and then he explained how it was getting harder and harder for him to run the business during the summer months because he had to spend time procuring the local produce. He surprised me by saying he would pay my college tuition if I would work for him all summer each year until I graduated from college.
His generosity was beyond my comprehension, but I told him I would have to get approval from my mother.  To this day, I remember how excited I was and how fast I ran home to tell my mother of Mr. Miller's offer. I watched as the tears rolled down my mother's cheeks. She approved the proposal, hugged me, and let me know I would earn a degree in college.
Mr. Miller was pleased I accepted his offer, and he took me under his wing. I learned the grocery business and ran his business when he was not in the store. He trusted me without reservation. I now know he adopted me in his unusual way, and I responded to his caring for me.
I can still see him sitting with my mother during my graduation ceremony and how thrilled I was that he came.
A month ago, I received a call from my mother, informing me Mr. Miller had died. I immediately picked up my accounting information I had to complete, went to my apartment to pack up my clothes, and returned home to attend his funeral.
While I was in town after the funeral, I was told Mr. Miller didn't have any family. He named me as his only heir.
Yesterday, while I was home, a check arrived from Mr. Miller's estate attorney for $3,000. It was the total value of his assets. I realized Mr. Miller sacrificed everything he had to see me succeed. And it was all because of an orange I picked out of the gutter.