Bistro Plans Move Forward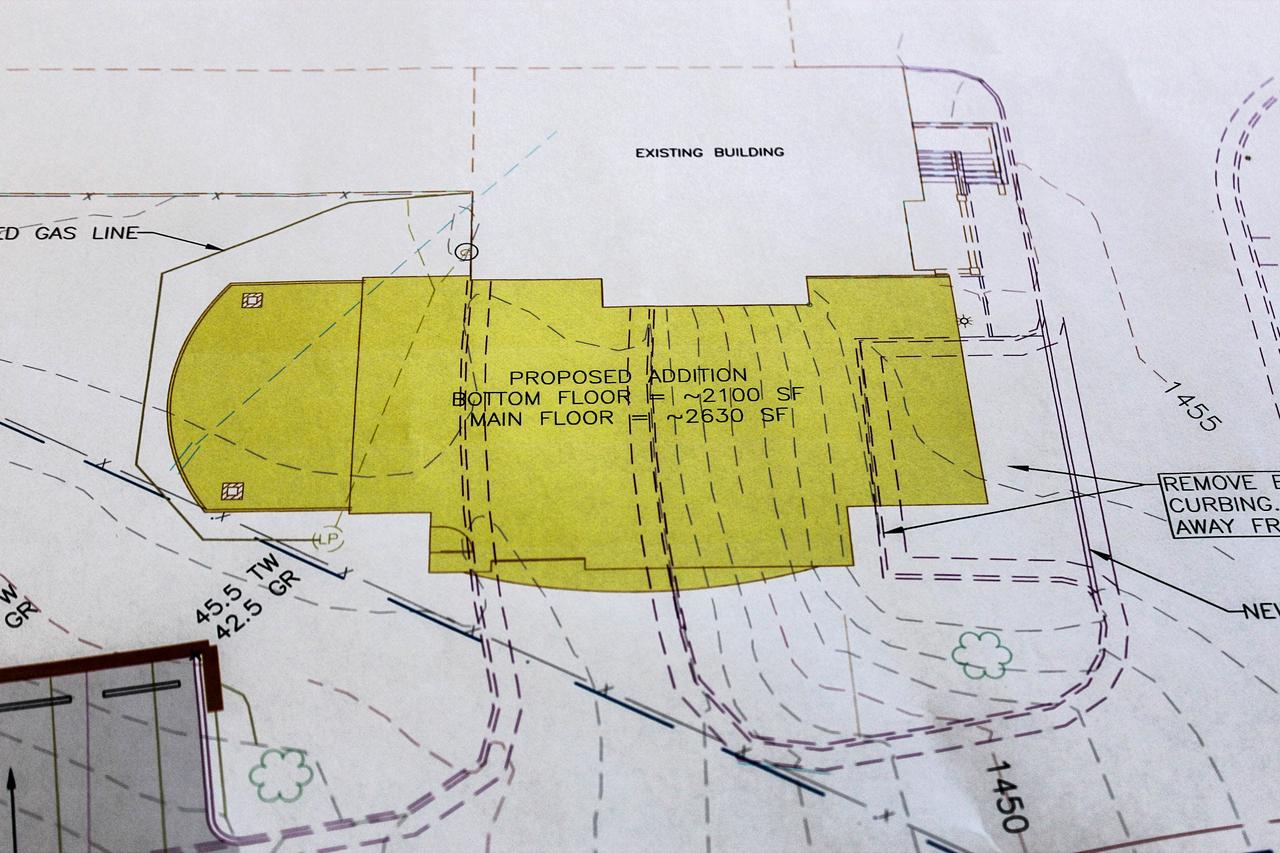 Plans for the new "Bistro" at the Highlands were on display for all to review Wednesday, May 3, in the Tartan Grill.
The new facility will be constructed as an extension on the east side of the Tartan Grill facing Glenside Drive, off the dining room where the buffet line is now. The Grill and Market Place will continue to serve as dining areas.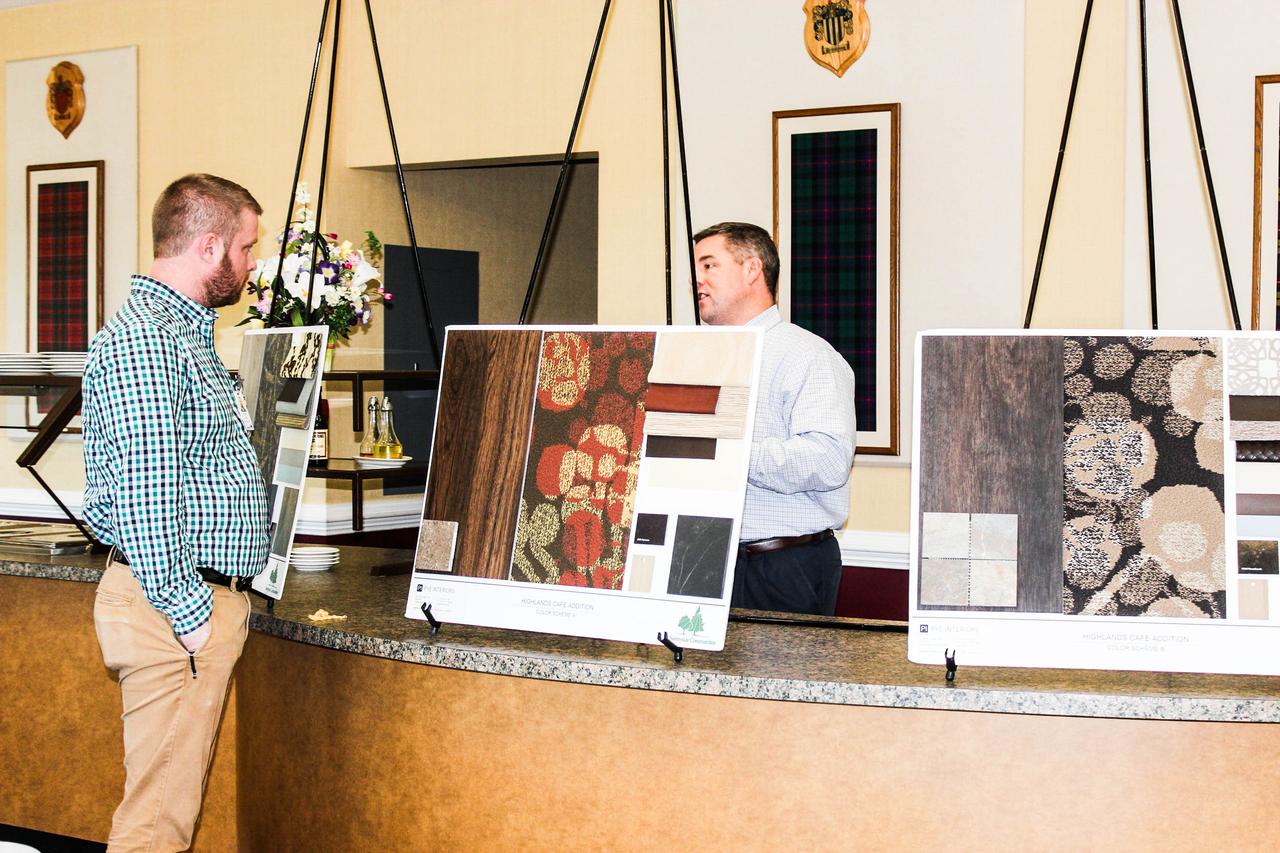 The 2,630-square-foot Bistro will include a bar, fireplace, lounge, wall-mounted TVs, dining area, and a patio with outdoor seating.
The idea is to have different food service venues open during the day with different dining options, according to Executive Director Josh Lyons, who discussed the plans with residents along with marketing and activities staff members.
While lunch and dinner will continue to be served in the Market Place and Tartan Grill during regular hours, the Bistro will be open all day to serve lighter fare, such as soup, salad, sliders, smoothies, and coffee. It will also serve as a coffee house-type gathering place throughout the day and early evening.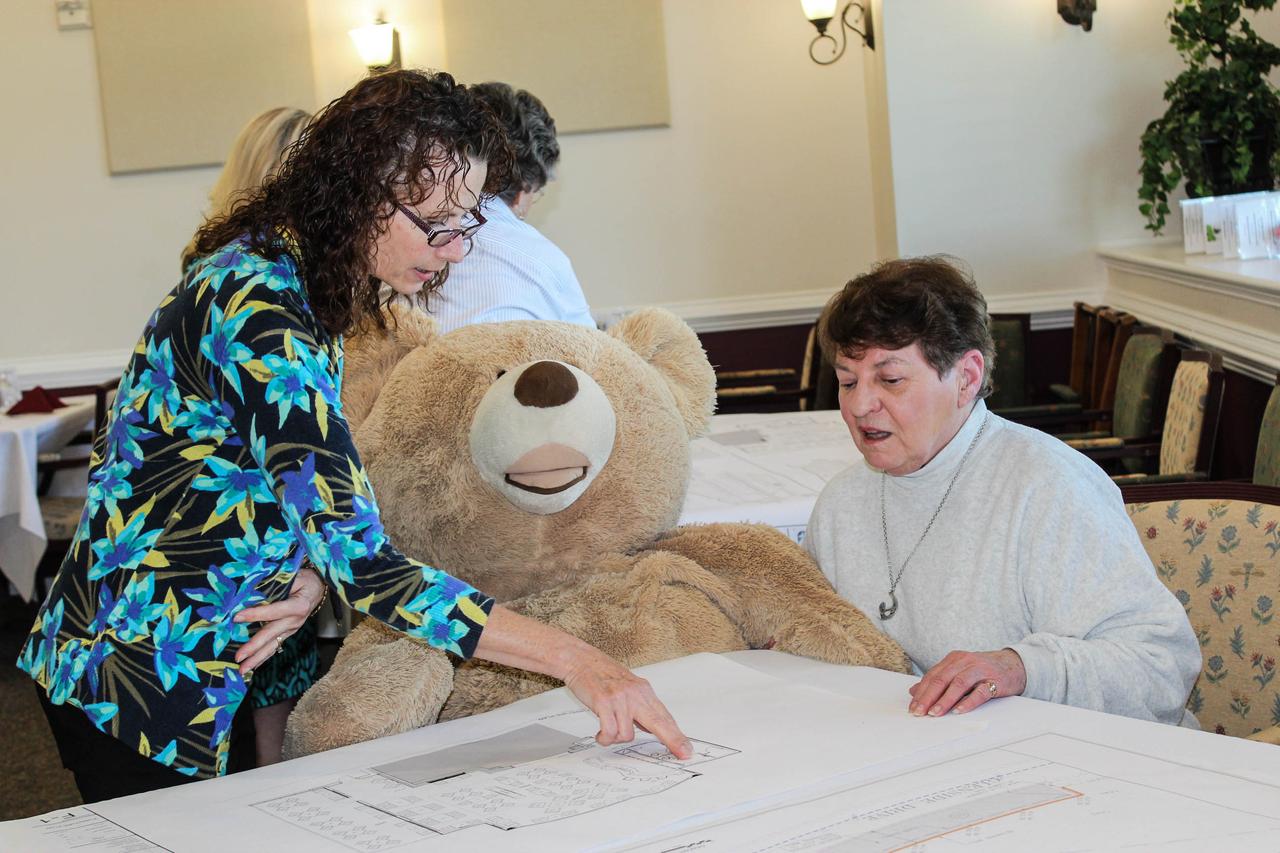 The new construction will also include 2,100-square-feet of space on the ground floor, underneath the Bistro, for Sunny Treasures storage space and the wood shop.
Josh said construction is expected to begin this summer, but a completion date has not yet been determined. --Galen Moses