Breaking News:  Meet Judy Anderson and Tom Poe
Judy and Tom moved to 4169 Woodside Drive in January.  They have had a second home just outside of Franklin, West Virginia on 100+ acres for 25 years.  It is there they met Tom Bowman and heard about Sunnyside.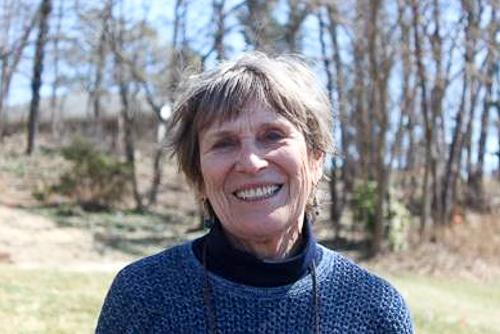 Judy was born in Buffalo New York and lived there until attending college at Oberlin, in Ohio. She is the oldest of five siblings, all living and healthy – two brothers still live in Buffalo. Judy received an A. B. degree from Oberlin, majoring in English; later a M. Ed. from Furman University (Greenville, South Carolina), and still later a law degree from Vanderbilt (Nashville, Tennessee). 
Judy taught high school English, then got into television and was a television reporter (even a TV news anchor for a period of time).  After law school she practiced law in Richmond. Loving art and artwork she got into painting.  Luckily, she was able to retire a bit early, and concentrate on art. She's been painting ever since. You can see her work on the website:  www.judithandersonart.com.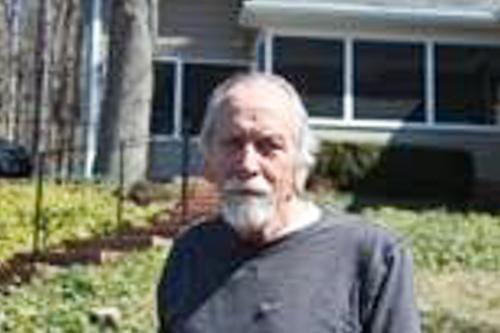 Tom was born in Nashville Tennessee.  His family is from Tullahoma, TN.  He attended University of Tennessee in Knoxville (Go Vols!). He has an older brother who lives in Memphis. He served in the army, stationed in Germany and Viet Nam.  They met in Winston Salem at a seminar put on by the company that owned the TV stations. Judy was a reporter in Greenville SC and Tom a News Director in Knoxville.   They drove across the mountains to visit each other and wound up working (by design) at the same station in Nashville.  They have been married for 43 years. 
They made their home in Richmond for 36 years.  Tom grew into quite a Civil War buff – having read a variety of books and visited many sites. Tom worked for VCU, a pharmaceutical company, and in advertising.  Judy has two children from her first marriage.  Their daughter lives in Utah. Their son and family live in South Orange, New Jersey with two children - their only grandchildren.
They have two dogs (Zia and Zander), both rescues from Oaxaca Mexico, where they have spent winters for the past 10-12 years. They also have two cats-Karma and Abby. They helped organize a nonprofit 501(c)3 for the dog rescue work in Oaxaca:  Friends of Megan Animal Rescue. It has a Facebook page and a website —www.FOMAnimalrescue.org. Judy is president and Tom is treasurer.
They love the outdoors and gardening.  They moved to Sunnyside to downsize and enjoy more activities.  Their many porches mean there are a variety of ways to enjoy the woods, mountains, and plantings in the yard.  For fun they love to travel, having been to numerous countries together in Europe in addition to their winters in Mexico.  They have friends in China (2 trips together and 3 for Judy), family in India (3 trips for Judy), and friends in Turkey (2 trips for Judy) so are able to travel without having to take commercial trips.  Judy has a number of masks and other mementos from these travels displayed.  They also enjoy driving around to view nature and architecture.  Welcome Judy and Tom!
--Cindy Westley