Meet Jody Humphreys !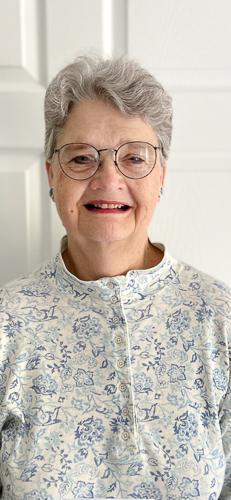 What a treat to sit down with Joanne "Jody" Humphreys to learn more about her and her move to Sunnyside! She comes to us from Eastville, on Virginia's eastern shore. Jody earned a B.A. in Business and Economics from King College in Bristol, TN. She worked for 20 years as a Regional Administrator for a branch of the U.S. Supreme Court and received an Exemplary Service Award for her work on the Court Personnel Management System. She also worked for 12 years as an Administrative Officer for the U.S. Attorney's Office of the U.S. Department of Justice. In grateful appreciation for her planning, building, and relocating the office, she got another award for the project coming in on time and under budget. She was also honored to have served on the Joint Justice Terrorism Task Force in the Central District of Illinois.
After being elected as an Elder in the PCUSA, Jody served as a Commissioner to the Presbyterian General Assembly. Later she was elected as Moderator of the Presbytery of Eastern Virginia, Synod Treasurer for Presbyterian Women, and Clerk of Session for Naomi Makemie Presbyterian Church in Onancock, Virginia. Jody also served as an Assistant Registrar and Officer of Election in Northampton County.
Jody is widowed and has four children – a daughter who lives in Mt. Crawford, a son in Portland Oregon, a son in Chesapeake, and a son in Dale City. She also enjoys her four grandchildren –16-year-old twins who live in Chesapeake, as well as two who are 24 and 25 years old and living locally.
Jody enjoys travel and has visited 48 states (North Dakota and Hawaii are still on the bucket list!) as well as Australia, New Zealand, Puerto Rico, and the Virgin Islands. She is also a Certified Master Naturalist through Virginia Tech's Extension Program.
Please welcome Jody as you see her on the campus!