Meet Len and Diane Young
My wife, Mary, and I had the pleasure of having our last "normal" social meal (i.e., without masks or physical distancing) last March with new residents Len and Diane Young, who graciously hosted us in their Locust Circle home. The Youngs are transitioning into the second chapter of their retirement after having moved to Sunnyside from their dream home—a log home on Leesville Lake in Pittsylvania County, VA, a place where they found "beauty and serenity, the perfect antidote to living and working in Washington, DC."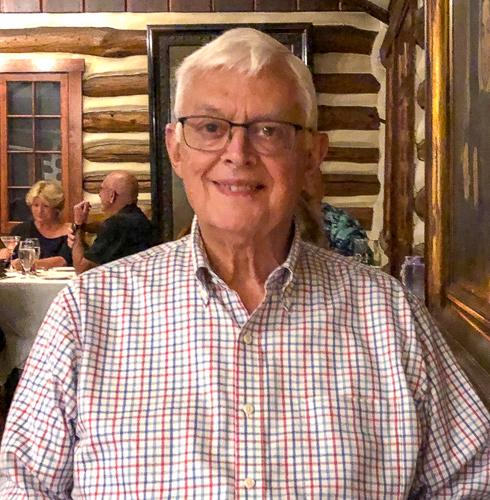 Len was born and raised in Pittsburgh, PA and Diane in Tenafly, NJ. Although they met 43 years ago in Birmingham, AL, they were married in 1998—"the best decision we ever made together!" They now have a blended family of three sons and a daughter as well as four grandsons and one granddaughter.
Len has an undergraduate degree in Economics from Villanova and an MBA from New York University. Diane has an undergraduate degree in Biology from the University of Houston and both an M.S. and a Ph.D. in clinical psychology from Auburn University.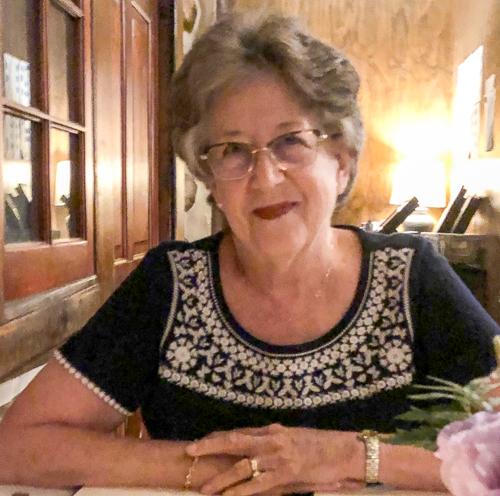 After serving in the Navy, including a tour in Vietnam, Len joined the Naval reserves and retired as a Captain. His post-military career first followed the path of information technology and later international public affairs with AT & T and Corning. Diane's career began in biomedical cancer research at Baylor College of Medicine and evolved into clinical psychology with a specialty in trauma. For the final chapter of their professional careers, Diane and Len moved to Washington, DC following 9/11 and worked in the intelligence community.
Both Diane and Len love to travel, especially in small groups, and enjoy trips that highlight "culture, art, history . . . and culinary delights." They translate these delights into a love of getting together with friends, cooking, and having wide-ranging conversations. A particular recent challenge has been meeting new friends, however, because COVID restrictions began at Sunnyside one week after their move here. They also enjoy reading and have eclectic tastes, ranging from history to psychology to bestsellers, both fiction and non-fiction. Their taste in music is similarly wide-ranging and encompasses a spectrum from classical to jazz to popular. When life eases up a bit, they hope to re-engage with travel and with their love of the arts by visiting museums and the theatre.
Both Diane and Len are avid sports fans with "serious allegiances" to their favorite teams—Auburn football and Villanova basketball. You may have seen them walking around the Sunnyside campus dressed in appropriate seasonal team colors.
Despite the challenges resulting from the pandemic, Len and Diane are enjoying their time here at Sunnyside. Their goal is "to live as independently as we can and to remain active members of a social community." We welcome them warmly to Sunnyside.