Lou and Judy Bukauskas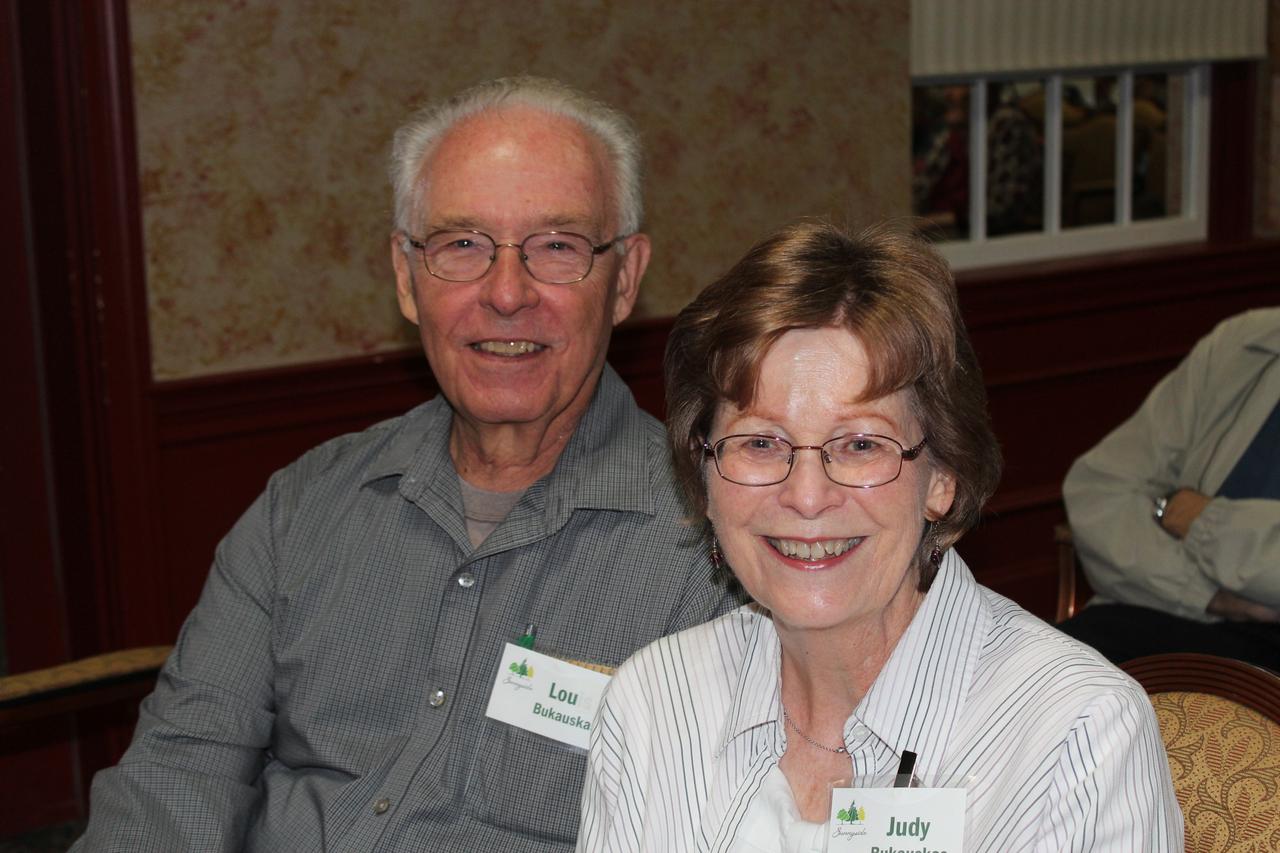 Please welcome Louis (Lou) and Judy Bukauskas to Sunnyside! These new residents hail from Smith Mountain Lake, near Moneta Virginia, which is located between Roanoke and Lynchburg. They left a beautiful lakeside home to join us here.
Judy considers Colorado to be her heart's home since moving there as a teenager. She met and married Lou at Colorado State University while he was attending school through an Air Force education program. After Lou was commissioned in the Air Force, they began 20+ years of military life. Lou had an interesting career in Air Force reconnaissance satellite operations. He is happy that now, with the declassification of some programs, he can actually talk about what he did!
Judy most recently was the surgical coordinator for an oral surgery practice. She enjoyed being able to connect with patients and act as a go between the doctors and patients. She remembers in particular when a White House florist was in for dental work. The florist asked Judy if she could make a needle point swan ornament for the White House Christmas tree. Judy did, and guess what? - the White House invited her to a Christmas tea with Barbara Bush!
After retirement, Lou and Judy enjoyed Smith Mountain Lake for a number of years. However, living on a lake required a lot of upkeep, and they used their boat less and less. Medical care was hard to get to. and emergency response time was a half hour or more. In addition, their daughter lives in Warrenton, their son lives in Ashburn, and they wanted to be closer.
The Bukauskas were very focused on finding just the right CCRC for them. They set a radius of where they wanted to live (you do have to take those kids and grandkids into account!). They checked out communities within that radius and set up a spreadsheet to keep track of and evaluate all options. They fell in love with Sunnyside for its beauty and the sense of home they experienced when visiting. They were very impressed with the friendliness of the people they met and felt it would be a good place for them.
Lou and Judy are planning to participate in activities at the Wellness Center, such as water aerobics and exercise programs. They are excited about taking advantage of events offered by JMU, local plays, and group trips. Lou is looking forward to playing golf, and Judy is already active in the Mah Jongg Club. --Kat Marlowe