Spotlight on Mary Rouse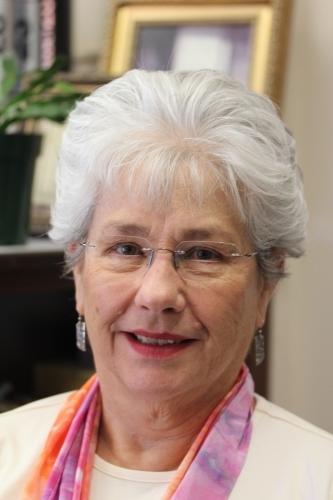 You may have noticed the many photos that appear on this website. Some illustrate stories, some highlight the beauty of Sunnyside, and some comment on events or situations, such as the antics of Sunnybear. For most of these photos, thanks are due to Sunnyside resident Mary Rouse. Mary, who has lived at Sunnyside since 2008, is an enthusiastic and accomplished practitioner of the fine arts. Growing up in the Shenandoah Valley, she decorated bulletin boards for the local elementary school and instructed students younger than herself in art and music. Mary attended Radford College (now University) on an oboe scholarship and majored in music. She also earned a master's degree in Elementary Education from James Madison College (now University). Her goal was to teach elementary music, but state initiatives regarding art and music, and the variability of open positions, also led to work in high school as an English teacher, and even as the director of a high school cheerleader program. Eventually, she became a trainer of other teachers.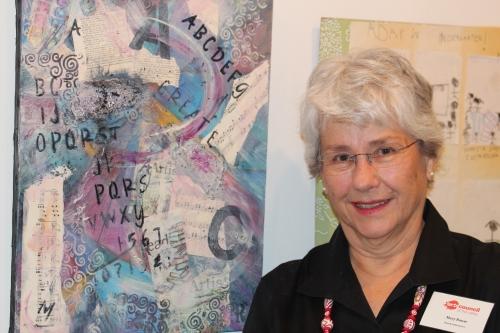 After marrying and starting a family, Mary focused on private piano instruction. She had as many as 50 students each year. She also began designing jewelry. To advertise her jewelry, she began photographing her pieces with her trusty Brownie camera. Eventually she upgraded to a 35 mm camera and experimented with various aspects of light, shadow, and composition. She began to participate in a photo club at Park View Mennonite Church.
As Mary's photography skills increased, she began using a digital camera and soon learned that photographers need to be ready for anything. On a recent genealogy family scavenger hunt in Floyd and Carroll Counties, she found a four-foot black snake on her camera bag. True photographer that she is, she let her son Tim handle the snake and she began taking photographs to document the event!
Since moving to Sunnyside, Mary has continued her piano instruction, jewelry making, and photography. She maintains about twelve piano students each year. Her current and former students, she said, "have become my window to the outside world." Students' families include her in activities, much like an "adoptive grandparent," and her students stay in touch long after they have stopped their lessons and gone off to build their careers. Among the students she has instructed in piano are a college president, the current CEO of the Virginia Mennonite Retirement Community, a concert pianist, several doctors, and an aviation engineer. Continuing contact with these students has "taken me places I've never been."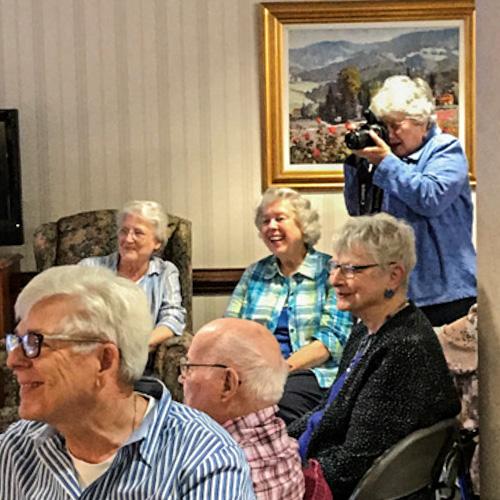 Mary's photography has also taken others to new places. Her pictures illustrate many of Sunnyside Retirement Communities' corporate brochures. Locally, residents enjoy viewing her work, which is displayed at The Highlands. She responds to many resident requests for copies of her photos. Her photography is frequently displayed in exhibits around town, and she serves on the Arts Council of the Valley; she provides photos for Council websites and grant requests. Mary has become an essential contributor to the Sunnyside Times website; at any time, most of the photos displayed have been taken by Mary, especially those dealing with activities, interests, and clubs. Mary also serves as the official photographic recorder of events at her church, Emmanuel Episcopal of Harrisonburg.
What's next for Mary? She continues to teach piano to both children and adults, to design and sell jewelry, and to use her photography skills for her own pleasure and at the request of others. Most recently, she has begun taking pottery classes at Blue Ridge Community College. Make way for more wonderful creations by Mary Rouse! --Susan Sheridan
--Photos by:  Others