Democratic Party Gubernatorial Primary Coming Up!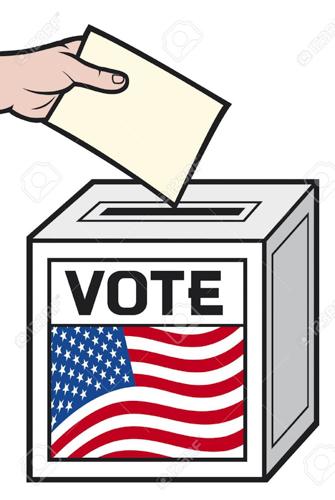 Although it might seem as though we just came off an election—many of us feel we're still catching our collective breath from last November—another election looms within the next few weeks. This is the Democratic Party Gubernatorial Primary scheduled for Tuesday, June 8th. At this time candidates will be chosen to represent the Democratic Party for governor, lieutenant governor, and attorney general in this November's general election.
(On May 8th the Republican gubernatorial candidate will be chosen at an "unassembled" convention held across 39 satellite locations, a process that doesn't use the local elections.)
There are five candidates vying for the Democratic governor's slot: Lee Carter, Justin Fairfax (currently lieutenant governor), Jennifer Carroll Foy, Jennifer McClellan, and Terry McAuliffe. McAuliffe probably has the highest name recognition because he served as governor from 2014 to 2018.
On Tuesday, June 8th polls will be open for in-person voting from 6 am to 7 pm. (Masks are "encouraged" and social distancing will be required.) Identification is required to vote at the polls, so if you're planning to vote in person, be sure to bring a valid ID. The last day to register to vote (or to change voter registration information for this election) is Monday, May 17th.
Another way to vote is in-person absentee (early) voting. Hours for Rockingham County are 8 am to 4 pm (Monday- Friday). In addition, the county has two Saturday dates available for in-person early voting: Saturday, May 29th and June 5th, from 8 am to 4 pm. Saturday, June 5th, is the last day to vote an in-person (early) absentee ballot.
It's also possible to vote via mail. You can request an absentee ballot online at vote.elections.virginia.gov/voterinformation. Friday, May 28th is the last day to request an absentee ballot by mail. Applications must be received by the close of business (see hours above). On Election Day itself (June 8th) all dropped-off absentee voted ballots must be returned to the Voter Registrar's Office by 7 pm to be counted. All mailed absentee voted ballots must be returned to the Voter Registrar's Office by noon on Friday, June 11th to be counted.
Here are the addresses for in-person absentee locations for County votters:
• Rockingham County Administrative Building, 20 East Gay St, Harrisonburg, VA 22802. (Yellow Ballot Drop Box available in parking lot.)
• Lisa B Gooden, Director of Elections/Voter Registrar, 20 East Gay St, Harrisonburg, VA 22802. Phone: 540.564. 3055. Email: lgooden@rockinghamcountyva,govRockinghamVoters.com.